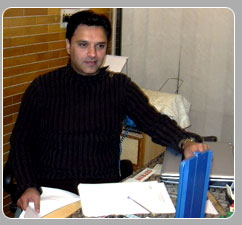 I intend to introduce Get Well center. That is a 12 Bed Hospital, located in
17 –E Markaz G –10 Islamabad.
The Hospital provides all the facilities that include fully equipped Operation Theater, Labor room for all type of deliveries. 24 hr emergency services. Pharmacy, in door and out door facilities fully equipped laboratory, x-ray and Ultrasonography, Dental services.
The medical center also offers the services of the leading consultants of PIMS in different specialties. We will be obliged to offer our services for yours employee's livings in the vicinity of the Medical center.
We already on the panels of PAEC, STATE LIFE, THE NEWS , ABL, HBL, ASKARI COMMERCIAL BANK.
Thanking you in anticipation.
Yours Sincerely,
Dr. Ahmad Sohail
Chief Executiave,
Get Well Medical Center