Our Projects
CYBER CITY ONLINE
Global Information Directories & Portal,
covering 230 countries:
www.cybercity-online.net
FINDPK
Find your Business Direction in Pakistan
Yellow & White Pages and Search Engine of Pakistan: www.findpk.com
CCOL
Find your business direction in Pakistan
www.cybercity-online.biz
Engineering Industry
Pakistan's Engineering Industry Guide:
www.engineeringindustry.info

hussn
Fashion, Lifestyle & Modeling
www.cybercity-online.net/hussn
Study MBBS
Study MBBS in China
www.studymbbsinchina.com
CYBER CITY ONLINE [CCOL] Established since 1998
The POWER OF WEB TECHNOLOGY! Premier World Wide Web Services Provider, Connecting the world through web! CCOL Network, Where Information, Ideas and Technology Converge to enhance your Business & Lifestyle!

Work form Home/Office & Make Money

CCOL offers one of the most rewarding Affiliate, Referral & Franchise Programs in the industry for you.
join our affiliate program to earn up to 20-40% commission on every sale!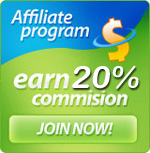 Affiliate Program
Most rewarding Affiliate Programs in the industry for Web masters, Marketing Professionals, Internet Marketing Experts, Sale & Marketing Executives, MBA Students, Unemployed, Youths, Housewives & Retired Persons in Pakistan or abroad.

How does it work?
Join affiliate program to earn 20% commission on every sale
Our Affiliate Program is simple, flexible and profitable!

No Investment Required
No Office, No Boss, No Dress Code.
No Minimum Sales Target
Choose Your Own Timings.
Work from Home or Office
Extra Bonuses on high volume sales
Instant Commission Payoff

Contact for information/joining Affiliate Program affiliate@findpk.com