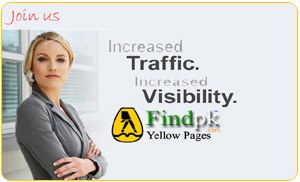 ::.ANEES HUSSAIN (Pvt.) Ltd. ( Excellence In Education )
::. Contact Name:
Mr. Anees Hussain
::. Designation:
Owner
::. Address:
Plot No. 73-C, 9th Commercial Street, Phase IV, DHA
::. City:
Karachi
::. Postal/Zip Code:
n/a
::. Telephone:
922135386815
::. Fax:
None
::. E-mail:
n/a
::. Website:
http://www.
Company Products & Services:
Tuition Centres, Coaching Institutes, Coaching Centers, Coaching Academies, Institutions, Tutors, Private Tutoring, Schools of Reading Improvement, Correspondence Schools, Tuition Centre, Coaching Institute, Coaching Center, Coaching Academy, Institution, Tutor, School of Reading Improvement, Correspondence School, English Tuition, Language Schools, English Language Classes, Learning English, Language Experts, English Tutors, English Grammar Tuition, Spoken Club Presentations, Audio & Video Articulation, Language School, English Language Class, Language Expert, English Tutor, Spoken Club Presentation, Science Group Tuition, Arts Group Tuition, Commerce Group Tuition, PreMedical Group, PreEngineering Group, Business Courses Tuition, Matriculation Coaching, Matric Tuition, Intermediate Coaching, Inter Tuition, FA Tuition, FSc Tuition, IX Coaching, X Coaching, XI Coaching, XII Coaching, ICOM Tuition, Practical Preparation, ALevel Tutors, Tuition of A Level Accounts, Tuition of O Level Accounts, Olevel Tuition, OLevels and ALevels, O & A Level Subject Tuitions, Tuition of O Level Account, ALevel Tutor, Tuition of A Level Account, Bachelors Students Coaching, Graduation Coaching, BA Tuition, BSc Tuition, BCOM Tuition, BBA Tuition, Masters Coaching, MA Tuition, MSc Tuition, MCOM, MBA Tuition, Bachelor Student Coaching, Master Coaching, Home Tuitions Provider, Accounting Tutoring, Accountancy Tuition, Mathematics Tuition, Maths Coaching, Math Coaching, Statistics Tuition, Stats Tutors, Biology Tuition, Physics Tuition, Chemistry Tuition, Practicals Preparation, Home Tuition Providers, Home Tutoring, Tests Preparation Classes, Tests Preparation Class, Business Schools Test Preparation, CBM Test Preparation, FAST NU Test Preparation, KU Test Preparation, CS Schools Test Preparation, Information Technology Schools Test Preparation, IT School Test Preparation, Engineering Schools Test Preparation, GIKI Test Preparation, NED Test Preparation, NUST Test Preparation, SSUET Test Preparation, Medical Colleges Entry Test Preparation, AKU Test Preparation, Arts Schools Test Preparation, Indus Valley School of Art and Architecture, Local and International Admission Tests, IoBM Test Preparation, PhD Programs Via GRE, PhD Program Via GRE, Masters Program Via GRE, MBA Program Via GMAT, Bachelors Program Via SAT & TOEFL, Bachelor Program Via SAT & TOEFL, AMI Test Preparation, BAHRIA University Test Preparation, HAMDARD University Test Preparation, PAK KIET Test Preparation, ICAP Test Preparation, ICMAP Test Preparation, GREENWICH University Test Preparation, TOEFL Preparation Classes, IELTS Preparatory Classes, TOEFL Preparation Class, IELTS Preparatory Class, SAT I, Scholastic Aptitude Tests, SAT II, Scholastic Aptitude Test (Subject Tests), GMAT, Graduate Management Admission Test, GRE, Graduate Record Examination, TOEFL, Test of English as a Foreign Language, TOFEL, IELTS, ADMISSION TEST PREPARATION, IBA, LUMS, CBM, AMI, SZABIST, DHA, ICAP, NED, SSUET, BCS, FAST, KU, NUST, GIK, AGA KHAN, MBBS, Aptitude Test Preparation, Coaching Centre





Find Location Map (You may alter the address to find the desired location, if exact location is not found, try searching street/ area, city, pk, dabble click for Zoom-in and Right dabble Click for Zoom-out. drag your mouse for right-left or up-down move)





Share, Print or Email This Result



Update OR Upgrade Your Company Record


Be on Top of Your Competitors

Stand Out

from Your Local Competition

Beat out the competition with advertising solutions that attract more customers who are ready to buy your products & services.



Search powered by CCOL
Copyrights 2003-2010 © All rights reserved CYBER CITY ONLINE