Let's Rebuild & Excel Pakistan
By Zahid Ikram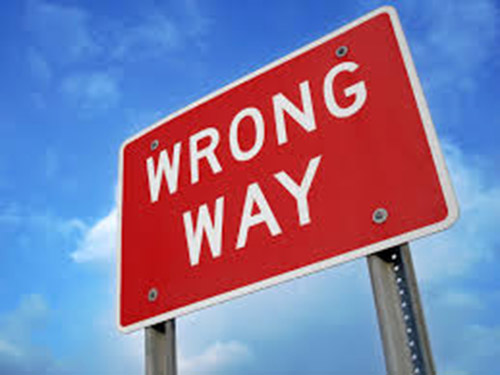 Stop Leaderís Worship

Once upon a time we had a glorious Islamic history, when a common man may question a Caliph Hazrat Umer about his dress. When our caliphs were not allowed to do their business except to serve the Ummah, when the Caliph was given a Monthly Salary not exceeding some common labor earnings, when a caliph was not given a additional transport facilities like we know a Caliph and his assistant have been sharing the same Horse/ Camel turn by turn while traveling long journeys in the deserts of Arabia, when a Caliph was not granted extra oil to light up their homes etc., while they were Governing 2,200,000 Sq., Miles of Land. These Rulers shall be our role models.

Now a days our elected Leader use unfair discretionary Government funds for their personal prestige or to please their followers or to increase their voters support even without getting approval from the Public Account committee or concern authorities.

Our politician also using their names to give an impression to the public like they have spent their personal budgets on the Public projects, infect they have spent our public Tax Money on us and they have been gaining lot of kickbacks and commissions as well.

There is no real democracy in Pakistan yet, there are some families by Generations occupying some Ruling Parties turn buy turn even without having democratic culture within their own parties.

Whenever a military dictator had a chance to Rule, they have been governing until they have been impeached by the public agitation or died.

"Ajj Bhi Hamara Leader Zinda Hai", and "Kal Bhi Hamara Leader Zinda Tha" but we have forgotten our true leaders like Allama Iqbal & Quaid-e-Azam.

This is a culture of Pakistan that we love our Leaders so blindly that we would never accept any charges/ allegation against them, we would never tolerate anything against them, like we worship them and they are like our Godfathers, we shall learn to adapt this that our leader may have committed mistakes or crimes, we shall learn to impeach them as well

.

We can learn from our past that there were many political members of a Political Party who have switched their party to join the opposite political party for some reason or political gain, then why as a supporter and voter you are so reluctant to switch your affiliations to another party on their performance base?

We shall break this spell by choosing a new leaders from the party instead from the family

.



There shall be prohibition of discretionary Government funds and supplementary grants utilization by PM, President, COAS, CMs, CJ or Parliamentarians by their will, all projects shall be proved by concern authorities. This will also help to establish heroism.

There shall be no more VIP Protocols, Charted Flights and First Class Traveling Facilities to all Government Officials.

This shall be a moral duty of a Political Leader to set examples by his/her own character for the public and play a leading role of Motivational Speaker to guide our youth, Discipline in Life & Work and their Behaviour on Social Media. A leader shall also adopt democratic values with in his/her Party.

A Leader shall present him/herself for a self-accountability in front of his/her follower and public We have to stop following blindly our leadership or a political party instead we have to support Justice System and right decisions that are in interest of Islam and our Nation.
List of Reforms/Innovative Ideas