Let's Rebuild & Excel Pakistan
Boost Pakistan's Travel & Tourism
اردو ترجمہ کے لیے کلک کی جئے
By Zahid Ikram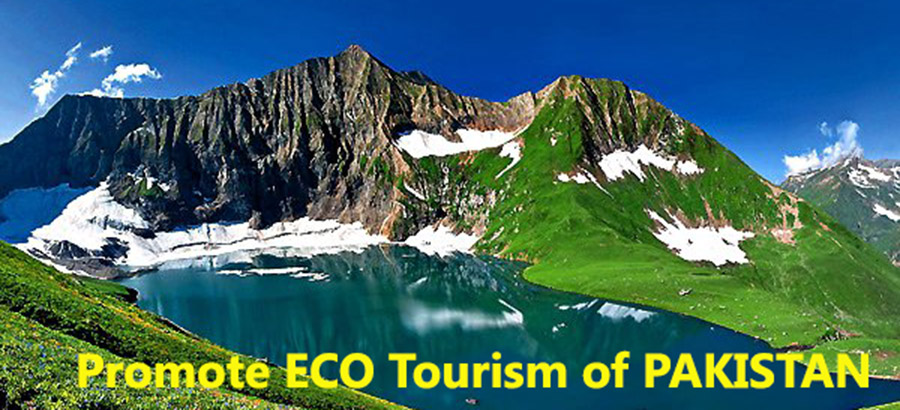 Indeed, Pakistan have plenty of world's beautiful lush green Valleys, Legendary Mountains & Top Peeks, Fresh Water Lakes, Peaceful Rivers, Desert, Sea with Long Beaches, Historic Places & Heritage, Religious Places, Ancient Architecture etc.
The country's attraction ranges from the ruin of Mohenjo-daro and Harappa, to the Himalayan hill stations, which attract those interested in Winter Sports. Pakistan is home to several Mountain Peaks over 7000 m, which attracts adventurers and mountaineers from around the world, especially K2.
The Northern Pakistan has many Old Fortresses, and the Hunza and Chitral valley, home to small Kalash people community. The romance of the historic Khyber Pakhtunkhwa province is timeless and legendary.
Lahore, Pakistan's cultural capital, with many examples of Mughal Architecture such as Badshahi Masjid, Shalimar Gardens, Tomb of Jahangir and the Lahore Fort. We attract many foreign & local tourists. We are indeed of Travel & Tourism Reforms to boost this industry. We have to take the following steps:
PTDC has to trained and appoint new Tourist Guide Cum Security Officers at all Tourist Attractions to provide guide and security to all tourists.

We have to make Soft Visa Policy, Reciprocal Tourist Visa Fees & Immigration Rules for Foreign Tourists.

We have to provide Peaceful & Secure Environment for all Tourists.

We need to Promote Go Green Pakistan and our Natural Environments to boost Eco Tourism , Especially to Support Conservation Efforts and Observe Wildlife of Pakistan.

Provide access to Pakistan By Air, By Road, By Rail and By Sea.

Provide Tourist with the World Class Comfortable Transportation Facilities & Road Network.

We have to well-trained our Tourist Guides in Multilingual Environment.

Provide more Train Safaris with new routes.

Provide More Cable Car Projects.

Provide More Heli Safaris.

Camel & Jeep Safaris shall be introduced in Desert Safaris like UAE.

There shall be special care to promote our Flora and Fauna.

Build Tourist Centers Around the Major Cities and Tourist Attractions like Malaysia where daily Art & Culture Shows are performed.

More Tourist Information Centers (TICs) shall be set up for guiding Local & Foreign Tourists.

PTDC Motels shall be upgraded for living facilities and Tourist Services as per World Standards.

All Tourist Hotels, Motels & Resorts Bookings shall be online in Real Time with some attractive Tour Packages.

Provision of Credit/Debit Card Payment Facilities at all tourist places shall be available for secure transactions by Tourists.

Our Tourists Places shall be given some beautiful color themes.

Cultural Music and Dance Show shall be arranged on Daily Basis.

We have to promote our Tourism in International media.

Easy Loans and Professional Trainings shall be given to Small Services Provider, Transportation, Hotels. Food & Drink Providers related to Travel & Tourism Industry.

Public Toilets and Bathrooms at Tourist Attractions shall be setup and maintained by Government for Free.

We have to launch well focused media campaign about Kashmir Tourism and to counter Indian Propaganda, sine India is doing so to promote falsely that Kashmir Belongs to them.

Open new tourist resorts and develop new beaches,

List of Reforms/Innovative Ideas