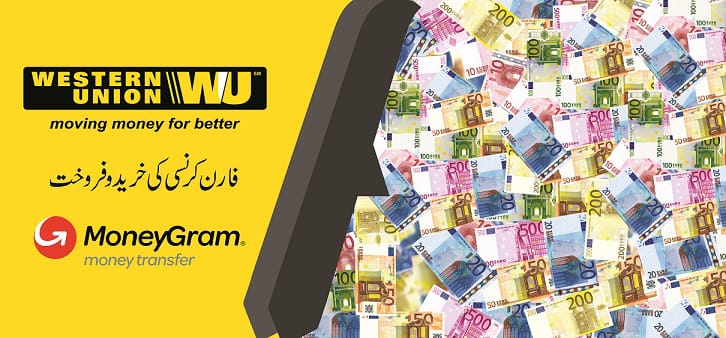 M/s Business & Business Associates is a register Forex Firm with Registrar of Firm in Islamabad and Franchise by under the shelter of State Bank of Pakistan, Exchange Policy Department Karachi.
Well, as concerned to the AA Exchange company this is A Category Foreign Exchange Company registered with SECP, and Permission by State Bank of Pakistan and Further We are allowed to Exchange all sort of Foreign Currencies the best
rate in Pakistan.
AA Exchange Company is working as a Master Agent of renowned Money Transfer Company WESTERN UNION.
AA Exchange is allowed to Pay Remittances and send remittances via Western Union Unique and a large network in the World. more than 70% people prefer to transfer and receive Money Through Western Union.
AA Exchange Company have the Facility to Remit Money through all of Pakistani Banks through FTT (Foreign Telegraphic Transfer) to all over the World but not India and Israel.
AA Exchange Company have the permission to Issue Bank Draft, Pay Orders by all Banks working in Pakistan.

More Products are expected by the permission of SBP Karachi.
VISA ATM Locator | Banks in Pakistan | KSE Stocks Update | Business & Investment