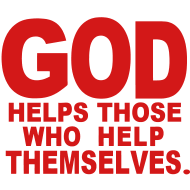 Pakistan is rapidly growing in population, most of which lives below the poverty line. Neglect of the lower cadres of population by previous consecutive governments in Pakistan gave rise to the need of alternate organizations addressing the core issues of illiteracy, health problems and many others faced by the rural areas and poor people of Pakistan.

These bodies and organizations filling the human development needs gap are commonly known as NGOs Non-governmental organizations or more recently as NPOs- Non-Profit organizations. Although the number of registered NGOs in Pakistan runs in thousands, yet those that are actually making worthwhile contributions are few hundreds.

List of NGOs
List of Non Government Organizations NGOs in Pakistan By City

STOPWasting Your Fortune over TV, Radio, News Papers, Magazines, Brochures, Leaf Lets, Banners and Costly Sign Boards for marketing your products & services while you can reach highly desirable audience through innovative advertising opportunities with a small size of advertising budgets. Step into e-marketing with the right partner today!
Sell something that people want to buy