Click on Flag to Translate This Site in Corresponding Language.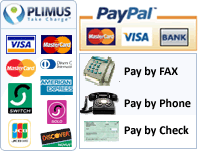 LINUX Hosting Plans | WINDOWS Hosting Plans
VPS, Unlimited Pro Plans & Special Plans
Website Development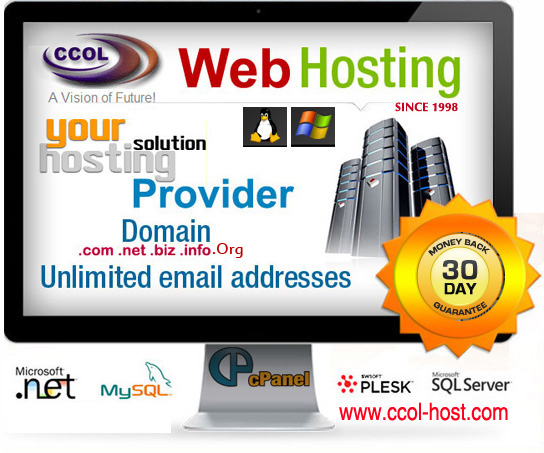 Lowest Price Web Host in Pakistan
CYBER CITY ONLINE [CCOL] offers many all-in-one packages to choose from. Each comes with the option of adding more features, which makes upgrading very easy. Our web hosting solutions are designed for any Internet presence and provide the tools you need to build a world class web site.
We've made it easier than ever to choose the perfect hosting plan for your business, with all-in-one hosting plans that give you everything you need at one convenient price. And if you can't find what you're looking for in one of these plans, our Advanced Services team will develop the custom-designed solution that's right for your specific business.
Since 1998, CCOL has been providing professional web hosting services to clients in over 141 countries worldwide.
Customer Service is always #1.
We strive to provide the best possible support by answering every call / email in a timely, informative and friendly manner. We treat our clients the same way we would want to be treated.
Every account is guaranteed to have better than 99.9% uptime as every server is located in a secure environment with redundant power & Internet connections.

Manage Your Own Account
Fully manage your account by setting up email users, IMAP/POP3 accounts, FTP Users, Database Users, DNS, change your password all with an easy-to-use web-based control panel.

Linux Web Hosting is the most popular form of hosting on the net today. Linux operating systems and linux hosting technologies are generally open-source which has given rise to its prominence. Linux Shared Hosting is extremely scalable so as your site grows it remains easy to manage. Generally if you run a forum, blog, gallery, PHP based ecommerce site then Linux Web Hosting is for you.

FREE OFFERS for All Linux/Windows Plans

Free Domain Name Registration/Transfer .com /.net/ .org / .biz / .info worth (SAVE US$ 20 - RS 1700) For 1st Year Only.
No Setup Charges
Free Silver Submission to Yellow Pages of Pakistan www.findpk.com (SAVE RS 1200)
Build Your Professional Website in few clicks...
Use our FREE Site Tools (For Linux Plans Only) including Web Site Builder, Blogs, Bulletin Boards, CMS, Ecommerce, Image Gallery, Guest Books, CP Support , Fantastico Site Tools, Customer Relationship, Discussion Boards, F.A.Q. Mailing Lists, Polls and Surveys, Project Management, CGI Center...
Also find many more new features... such as Mail Management, Security, File Management, Logs, Domain Management, Database Management, Advance tools etc. Find More
Windows Web Hosting is based on the Windows operating system. It is known for support of various programming frameworks, including ASP.net, ASP, PHP and ColdFusion. Windows Hosting also supports SQL Server (MSSQL) and Access, which can be used to build database driven websites. So if your site has pages ending in .asp or .aspx then you need Windows Hosting.

These following plans are budgeted plans for small business or small websites, having medium performance uptime 99.90, for high performance (uptime 99.99) server plans please click here
Online Secure ORDER FORM

Pay by Credit Card/Paypal via www.moneybookers.com pay to email id admin@findpk.com

How to Order for Non Credit Card Payments

Online Bill Payment via ATM Fund Transfer / Bank Cash / Cheque Deposits

TITLE OF ACCOUNT: CYBER CITY ONLINE
A/C No: 0117-001-000051041-001-5
Bank: ALLIED BANK LTD.
Branch: CIVIC CENTRE
SWFIT CODE: ABPAPKKA
CITY: ISLAMABAD
COUNTRY: PAKISTAN

Contact CYBER CITY ONLINE [CCOL]
Email your transaction details to admin@findpk.com
Tel: +92 322 5157887

CCOL will set your account in instantly upon payment received.

About us | Contact & Feedback us | Our Services | Advertising Solutions