Let's Rebuild & Excel Pakistan
Boost Pakistan's Travel & Tourism
اردو ترجمہ کے لیے کلک کی جئے
By Zahid Ikram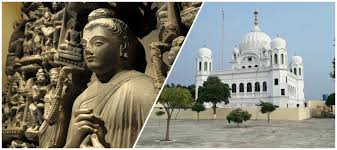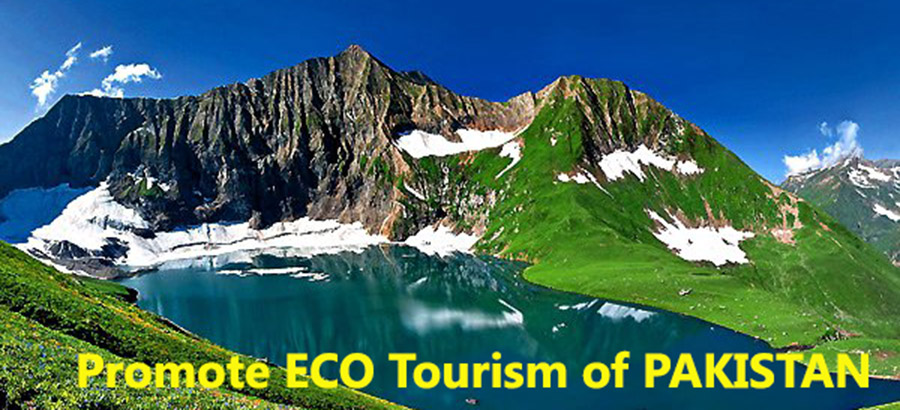 Pakistan is in the list of Top Ten countries that have everything; we have history of 9000 years. Five highest Peaks of the world, Sea, Deserts, Valleys, Mountains, Glaciers and Jungles too. We have to decide it quite early, better late than never. The Tourist like to enjoy night activities and as being a Muslim country we are bound not to provide such activities such as pubs, dancing clubs and prostitution etc. In our neighborhood we have many liberal countries like India, Iran, Uzbekistan, Tajikistan, Turkey and Azerbaijan. These countries are Affordable and Tourism Friendly too. We are unable to compete them in the traditional way of Tourism, so we have left with the only option of promoting our Historical and Religious Tourism. If we focus on this agenda we may attract the whole world easily.
Pakistani Government wishes to promote Tourism as an Industry. Indeed it is a good decision since Tourism is the most powerful industry of the world. The world is earning billions of dollars profit yearly. France earns more than US Dollar 22 Billion yearly from just its Iron Made Eiffel Tower, Switzerland earn $ 80 billions, Turkey earn $ 40 Billions yearly from its tourism why Pakistan cannot promote its Spiritual, Religious, Historical and Eco Tourism.
Taxila has been sacred city for Buddhist since 2500 years. It has many falls and rise in the history, until it has been buried in the dust. John Marshall started digging its remains in 1913. Amazingly he discovered many of the most sacred Buddhist Artifacts and he also found the Relic of the four teeth of Buddha. John Marshall presented one of the teeth to Viceroy, who sends it to Orissa, now this city has become very sacred to all Buddhist. Second Sacred tooth has reached to Chittagong and two remains in Taxila.
Other three sacred teeth reached to Sri Lanka, China and Taiwan. These countries have become the most sacred religious places for all Buddhist.
There were total seven Remains of Relic of the tooth of Buddha. After his death, Buddha's cremation relics were divided amongst 8 royal families and his disciples. There was total seven of the Relic of the tooth of Buddha Sacred Remains. Pakistan possesses the most sacred Buddhist Artifacts.
The Relic of the tooth of Buddha (Pali danta dhātuya) is venerated in Sri Lanka as a cetiya relic of Gautama Buddha, on whose teachings Buddhism was founded. It is kept in a Golden Box behind a Golden Wall; no one is allowed to visit without permission.
Ex-President Ayyub Khan gifted One Peace of Sacred tooth of Chittagong to Japan. The king of Japan and whole Japanese Cabinet came to Airport to receive this priceless sacred gift. And all the population of Japan paid their respect to it while standing with respect on the roadsides to have its look. Japan has built a new Buddhist Temple in Camargo to exhibit this Relic of the tooth of Buddha. Since than Japan always show respect to Pakistan and Pakistanis.
Pakistan is the only country of the world which possesses the two Relics of the teeth of Buddha. These two most sacred Relics of the teeth of Buddha are exhibited in Taxila Museum of Pakistan. One may figure out how sacred these Relics are? In 1916 and 1918 Pakistan brought this to Sri Lanka twice for Exhibition, Millions of people received them at the airport, The President and PM of Sri Lanka received them, and millions paid their respect on the roadside while sanding in respect to view them. We are unaware of its value; we are also unaware of the value of Taxila for all Buddhists.
We have to build a special Exhibition Building to exhibit the Relics of the teeth of Buddha and invite all the Buddhist around the world, we may attract millions of Buddhist Tourists annually. We may also exhibit the Relics of the teeth of Buddha in Buddhist Countries like China, Taiwan, Korea, Japan Sri Lanka, Singapore and Thailand to earn millions of Dollars as revenues.
Pakistan also possess the sacred places for Hinduism, such as Tilla Jogian and Katas Raj Temples, both places are mentioned in Hindu Prana and Geta. Haridwar is sacred place for Hinduism and known as Jerusalem of Hinduism. We have to open a Corridor in between Wahga Border and Katas Raj with a Free Entry Visa for Hindu Religious Tourist; we may earn lots of revenue.
There is also a very sacred worship place for Hinduism called Samella Mandir, located in Sindh river at Sakhar, Sindh. We have to open this place for Religious Tourist. If you travel on costal highway from Karachi to Gwadar,at the middle of the Hingol National Park, there is a Hinglaj Mandir. Hinglaj Mata, also known as Hinglaj Devi, Hingula Devi and Nani Mandir, is a Hindu temple in Hinglaj, a town on the Makran coast in the Lasbela district of Balochistan. It is one of the Shakti Peethas of the Hindu goddess Sati. It is a form of Durga or Devi in a mountain cavern on the banks of the Hingol River. Over the last three decades the place has gained increasing popularity and became a unifying point of reference for Hindu communities. Hinglaj Yatra is the largest Hindu pilgrimage in Pakistan. More than 40,000 people take part in the Hinglaj Yathra during the spring. If we properly promote this Mandir we can easily have 4–5 Lac Visitors yearly.

Most of the sacred paces of Sikhism are located in Pakistan. Nankana Sahib is the birth place of Baba Guru Nanak., and he passed away at Kartarpur. The both cities may have formed into Golden Temples. We may sell the right of both cities to Sikh Community, or provide the world class facilities and open for Religious Tourism. We can attract 4-5 Millions of Sikh Tourists Annually.
Mehrgarh and Mohenjo Daro are goldmines for Pakistan. Mehrgarh, Balochistan, has a history of 9000 years ago civilization. The first Tooth Operation of the world and First Statue were made here, while the Mohenjo Daro is 4500 Years old city. This is older than Hinduism, This was the first city of the world which has Wheet Stocks storage allocations and swimming pools. There were multistory houses built.

There is a theory that once Balochistan and Australia were together. Millions of year ago Australia separated from Balochistan and drifted in the sea towards South Pole. Focusing on this theory we can open Balochistan to Australian Tourists.
Pakistan has many historical cities those were set up under British Raj such as Lyallpur, Mintgumri, Abbottabad and Camelpur. We shall restore these citis in their original states to attract many British Tourists. May not rebuild the entire cities but may restore some areas of the cities having historical values for tourists. We have to build new cities with tourist attractions in between Karachi and Gwadar. It will take some time to achieve our targets, however we may open a Religious and Historical Tourism immediately. We shall not delay this decision or we may lose this chance.

We have to open the Silk Route of Pakistan as well to the world tourists, who are travelling by road and may transit to other countries; it will defiantly enhance our revenues.

There is a one sacred Buddha's Statue in Havelian near Taxila which has a hole in its Navel. The Buddhist believes that anyone who insert his/her finger in this Nave Hole and pray for health he/she must be blessed with health by Buddha. This is the unique Buddha's Statue in this world.

Jaulian a ruined Buddhist monastery dating from the 2nd century CE, is located in Haripur District, Khyber Pakhtunkhwa province, near the provincial border with Punjab and the city of Taxila. There are few of most sacred Monastic cells. The Cells have such a value to Buddhist like Riaz-ul-Jannah for Muslims.

Pakistan possesses many of Buddhist Artifacts, Statues of Buddha and Relics of the Buddha including his teeth and body ash. Buddhist assets are priceless but we remain poor. We are unsuccessful to market our Religious and Historical Tourism. If we can sell only Two Relic of the tooth of Buddha we may payoff all IMF loans.
Buddhism, the first Indian religion to require large communal and monastic spaces, inspired three types of architecture. Buddhism The first was the stupa, a significant object in Buddhist art and architecture. On a very basic level it is a burial mound for the Buddha. The original stupas contained the Buddha's ashes, there are few Stupas found near Taxila, Pakistan.

Promote Historical, Spiritual and Religious Tourism
As Makkah and Madinah are the holiest places for all Muslims, Pakistan has been blessed with the holiest sites for Sikhs and Buddhists. Pakistan is uniquely placed to take advantage of Religious Tourism. Travelers can experience the historical heritage of one of the oldest civilizations in the world, worship at the rich collection of Sufi Shrines, Hindu Temples, Sikh Gurdawaras and Buddhist Monasteries, scale some of the highest mountains in the world, or simply experience natural beauty ranging from blossoming trees against a backdrop of snow-clad peaks in Gilgit-Baltistan to pristine beaches in Gwadar. If France can earn more than US Dollar 22 Billion yearly from just its Iron Made Eiffel Tower, why Pakistan cannot promote its Spiritual and Religious Tourism.
Buddhist Artifacts

Pakistan is an especially important site for both Sikh and Buddhist tourists. Buddhist Artifacts The Swat Valley in Pakistan has many Buddhist carvings and stupas, and Jehanabad contains a Seated Buddha Statue. ... All Buddhist would love to visit Buddhist Artifacts left over from the Buddhist Gandhara Civilization, especially in Swat Valley. Gilgit Baltistan. Gandhara, Uddiyana, Punjab Region, Sindh and in Balochistan. Buddhism in Pakistan took root some 2,300 years ago under the Mauryan King Ashoka, whom Nehru once called "greater than any king or emperor." Buddhism has a long history in present-day history of Pakistan, over time being part of areas within Bactria, the Indo-Greek Kingdom, the Kushan Empire; Ancient India with the Maurya Empire of Ashoka, the Pala Empire; the Punjab region, and Indus River Valley cultures, areas now within the present day nation of Pakistan. Buddhist scholar Kumāralabdha of the Taxila was comparable to Aryadeva, Aśvaghoṣa and Nagarjuna.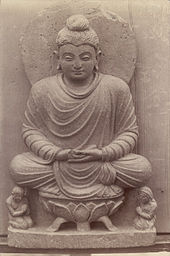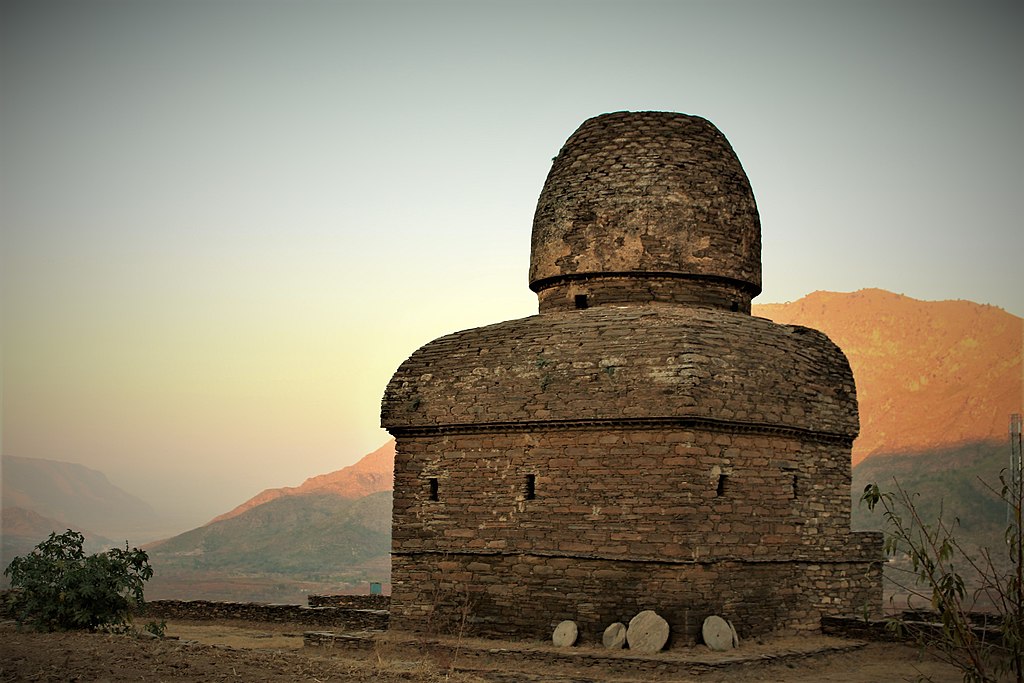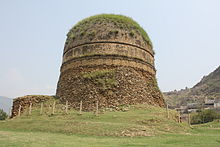 https://en.wikipedia.org/wiki/Buddhism_in_Pakistan
Holy Sites of Baba Guru Nanak
At one point, Punjab was the center of the only Sikh empire in history. Nankana Sahib, the birthplace of Baba Guru Nanak, is one of the holiest sites for Sikhs. Nankana Sahib with the potential to attract as many pilgrims as the Golden Temple in Amritsar. The Sikh. Other holy places of Sikh located in the following cities of Pakistan are Narowal. Peshawar, Rawalpindi. Faisalabad. Hasan Abdal. Islamabad and Lahore. Indeed, Pakistan have plenty of world's beautiful lush green Valleys, Legendary Mountains & Top Peeks, Fresh Water Lakes, Peaceful Rivers, Desert, Sea with Long Beaches, Historic Places & Heritage, Religious Places, Ancient Architecture etc.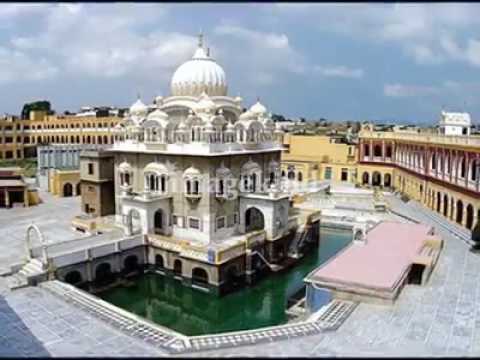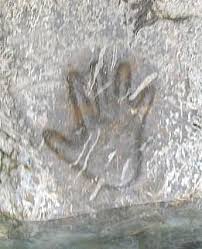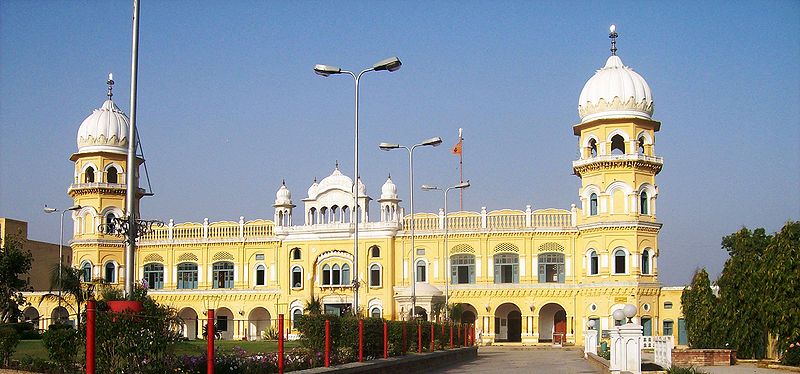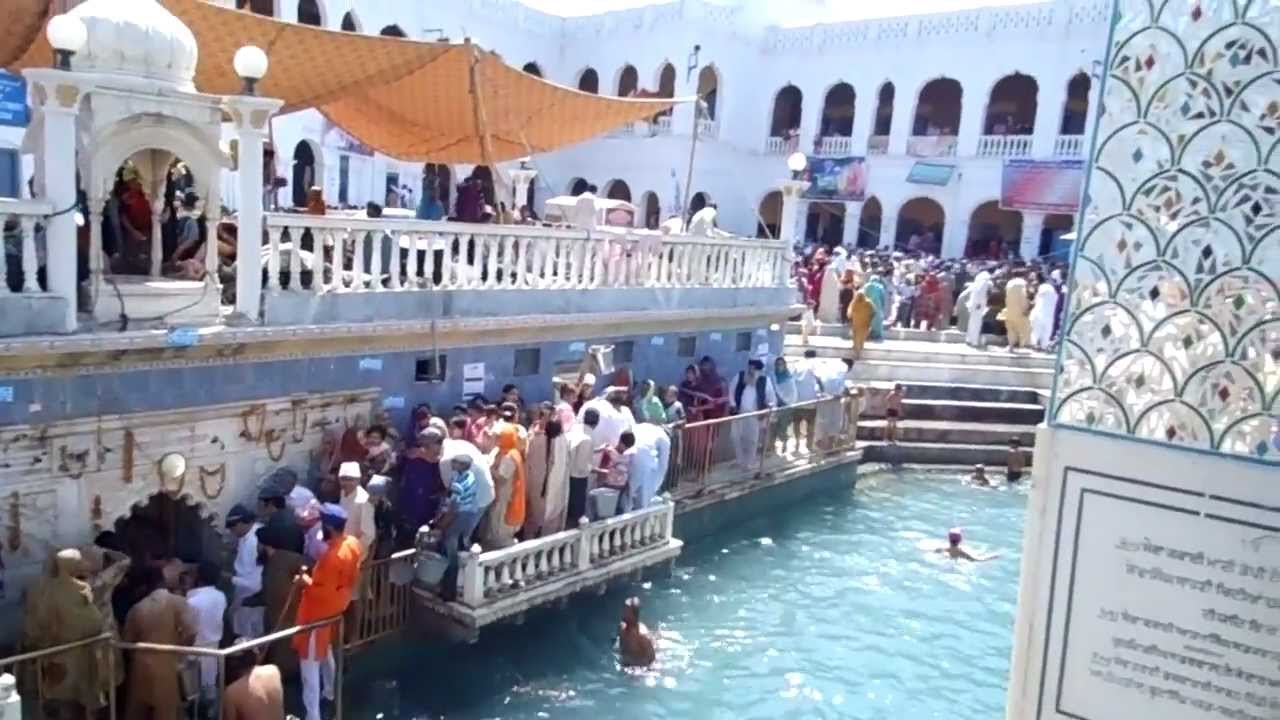 The country's attraction ranges from the ruin of Mohenjo-daro and Harappa, to the Himalayan hill stations, which attract those interested in Winter Sports. Pakistan is home to several Mountain Peaks over 7000 m, which attracts adventurers and mountaineers from around the world, especially K2.
The Northern Pakistan has many Old Fortresses, and the Hunza and Chitral valley, home to small Kalash people community. The romance of the historic Khyber Pakhtunkhwa province is timeless and legendary.
Lahore, Pakistan's cultural capital, with many examples of Mughal Architecture such as Badshahi Masjid, Shalimar Gardens, Tomb of Jahangir and the Lahore Fort. We attract many foreign & local tourists. We are indeed of Travel & Tourism Reforms to boost this industry. We have to take the following steps:
PTDC has to trained and appoint new Tourist Guide Cum Security Officers at all Tourist Attractions to provide guide and security to all tourists.

We have to make Soft Visa Policy, Reciprocal Tourist Visa Fees & Immigration Rules for Foreign Tourists.

We have to provide Peaceful & Secure Environment for all Tourists.

We need to Promote Go Green Pakistan and our Natural Environments to boost Eco Tourism , Especially to Support Conservation Efforts and Observe Wildlife of Pakistan.

Provide access to Pakistan By Air, By Road, By Rail and By Sea.

Provide Tourist with the World Class Comfortable Transportation Facilities & Road Network.

We have to well-trained our Tourist Guides in Multilingual Environment.

Provide more Train Safaris with new routes.

Provide More Cable Car Projects.

Provide More Heli Safaris.

Camel & Jeep Safaris shall be introduced in Desert Safaris like UAE.

There shall be special care to promote our Flora and Fauna.

Build Tourist Centers Around the Major Cities and Tourist Attractions like Malaysia where daily Art & Culture Shows are performed.

More Tourist Information Centers (TICs) shall be set up for guiding Local & Foreign Tourists.

PTDC Motels shall be upgraded for living facilities and Tourist Services as per World Standards.

All Tourist Hotels, Motels & Resorts Bookings shall be online in Real Time with some attractive Tour Packages.

Provision of Credit/Debit Card Payment Facilities at all tourist places shall be available for secure transactions by Tourists.

Our Tourists Places shall be given some beautiful color themes.

Cultural Music and Dance Show shall be arranged on Daily Basis.

We have to promote our Tourism in International media.

Easy Loans and Professional Trainings shall be given to Small Services Provider, Transportation, Hotels. Food & Drink Providers related to Travel & Tourism Industry.

Public Toilets and Bathrooms at Tourist Attractions shall be setup and maintained by Government for Free.

We have to launch well focused media campaign about Kashmir Tourism and to counter Indian Propaganda, sine India is doing so to promote falsely that Kashmir Belongs to them.

Open new tourist resorts and develop new beaches,

List of Reforms/Innovative Ideas