Let's Rebuild & Excel Pakistan
Education Reforms
By Zahid Ikram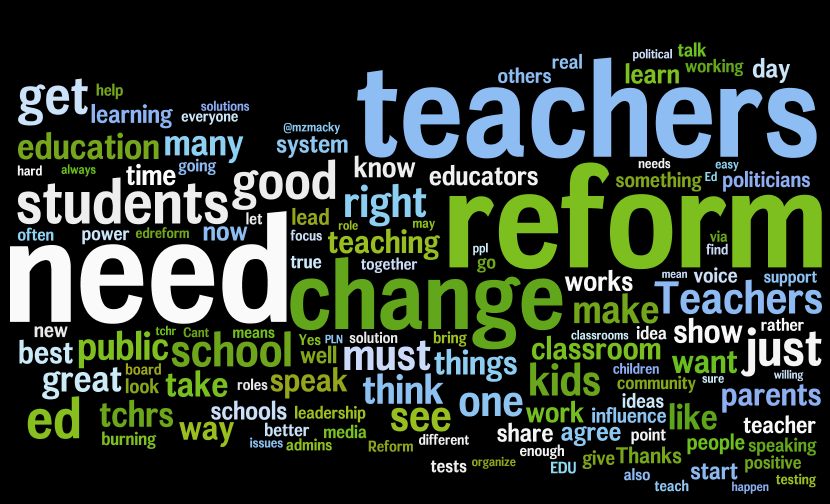 انسانی جدوجہد کو ہے یہی اولین مقصود
کہ فطرت کی قوتوں کو کرنا ہے اسے مسخر
پھر اقدارِ خداوندی کے مطابق ہوگی نشوونما
جو نوعِ انساں کی منفعت کیلئے صر ف ہو اگر
Zahid Ikram
Quality Education is a basic foundation for an Advance & Civilized Society. Education must teach our youth how to respect our Seniors, skill development how to earn honest livings, how to serve our community, how to survive the hardships of life in future and how the Zionist are misusing Technologies and Media as their tools against Islam etc.. Our Religion Islam also have emphasized on attaining knowledge for men and women.
With just over 6.5 million Jews, Israel is the only Jewish majority and explicitly Jewish state. Jewish population figures for the United States are contested, ranging between 5.7 and 6.8 million. (The core global total of Jews jumps above 15 million if the highest American estimates are assumed). What are the reasons why they are controlling our world? International Banking System, Global Media and World's top corporations belong to them, What is the recipe behind this small nation, why the God has blessed them so much and why not us (Muslims). Although we have given treasures of Patrol and Minerals but they are the one who are helping us in exploring, rigging and refining etc and how to use it in vehicles for transportation.
What are the differences in between us and them? What are we missing which they are following? We have to find out to learn how they are upbringing their kids? What are their Parenting Principles? In which atmosphere they are raising their kids? How they are taught to be a leader and Business Tycoon in youth while upbringing. They are raising their kids with this ideology. A Jew pregnant mother raise her voice loudly to solve mathematical question to teach her child in the womb, she enjoy the good music, very pleasant atmosphere, healthy balanced diet, intensive care from family, all this help in the birth of a healthy baby with a health mind. They learn to be a marcher from the childhood, the kids learn to be focused and how to gain concentration, it will help in sharp decision making in life ahead.
Our Holy Prophet PBUH has instructed to Muslim Parents to teach their children 3 subjects, First taught them to be a Swimmer, Second Marcher and Third Horse Rider. Jews has adopted this advice and are beneficial and their kids are growing smart. All the World's top and largest companies' like Amazon, Facebook, Microsoft, Apple, Alibaba, and HP etc., have established their research centers in Israel, Every Home is using their products, even you are reading this Article weather on PC or Laptop or IPad or on Mobile via Internet, all these Technologies are made by them. Cyber Security is one of the most important technologies; any educated person may easily foresee that the next war will be a operated by Computers using Cyber Warfare Technologies. Israel has possessed the World's Top Leading Cyber Security Technologies. Get to know about Israel.
What are the reasons behind their success? Israel deployed very young creative minds to learn hacking. Most of the percentage of Israeli students is getting bachelor degrees among other countries. Their aim to get a degree to be a successful businessman and leader While our students are focused to get degrees to get a good job and get married. As our student are required to submit their assignments and thesis for their degree programs, a Jew student has to setup his own Business and have to show earning of minimum Profit of US Dollar 10,000 to obtain his/her degree.
What standard of degree do we offer to our youth? You may buy any degree from Rs 500,000. Even Higher Education Commission of Pakistan has stop sponsoring scholarships for sharp students for their higher studies. Our government is spending about 1.5 – 2.0% of our budget on Education, if we divide this on total population it remain only hardly Rs 0.50 per person, with this small amount you can't buy Toffee how one can afford a good Education? Can you compare Israel Standards of degree with yours?
They offered degree on setting up a profitable business while we are selling degrees and our students are cheating in exams, in Sindh province the teachers are help students to cheat. If you want to destroy a Nation, attack on its education system. The Nation will destroy automatically. There will be all-around duplicate doctors, engineers and other professionals and the country will be in losses due to collapse of buildings, bridges and other infrastructures. Duplicate lawyers will lose the cases and the Nation will face the downfall.
Please do reform our education system ASAP Very Sincerely and learn from Teachings of our Holy Prophet PBUH. Wakeup it is already too late, do not close your eyes like a pigeon after seeing cat, cat will not disappear it will swallow you soon.
Our education system should be narcotics/drugs free, all teachers and students shall go through medical tests quarterly. Smoking shall be strictly prohibited, use of mobile phone shall be banned.
I would like to suggest the following educational reforms.
Get Rid of a Foreign Language
In the World's last 5000 Years history there is not a single Nation which adopted a foreign language to have achieved the progress. It has been the universal truth that you can learn in somebody's language but you cannot be creative in somebody else language. Even now a days all the progressive countries like Denmark, Ireland, Sweden, Japan, China, Italy, Germany etc. , uses their own native language for their higher education than why not in Pakistan we shall use Urdu instead of English.

Character Building should be the main focus of our Education. A Doctor, Engineer or MBA Degree is of no use if a person has not learned Humanity.

Our Current Education System is teaching our children the Stories of Mr, Chips and Cinderella, who lied to her Mom and run away from home, but does not like to spread the story of Abdul Qader Jilani (RA), who gave his hidden sum to robbers and said my mom taught me to never tell a lie. We must teach our young generation Serat-ul-Nabi (PBUH). We have to change our syllabus and replace all European stories with Islamic Legend's real stories.

All Teachers shall be highly qualified and well trained on Teaching Skills, and there shall be one day per week Training Session for all teachers to upgrade their skills. All Teachers shall be given a VIP status in our society and top priority all government offices.
Change the Teaching Methods:
Mostly we think and dream in our mother tongue like Urdu, Punjabi or Pushto etc. but not in a secondary languages that we learn at schools e.g. English, Persian or Arabic etc. .

Why? A mother who might be an illiterate, she starts teaching her child at very minor age when child has almost Zero IQ level. She does not use any Books to Teach and does not use copies for any homework. Neither she uses a white/black board for teaching nor she conduct a class like a teacher in classroom but she stood the Best Teacher of Your Life!
Re-Think and adopt teaching methods like a mother.
سبق پھر پڑھ صداقت کا، عدالت کا ، شجاعت کا

لیا جائے گا تجھ سے کام دنیا کی امامت

کا
A kid shall join the primary school at the age of 7 years. All Primary Schools must teach the kids for 3 years Mannerism and Social behavior, in which a student has been taught the ethics, morals and social behavior of everyday affairs.

There must be a one hour break time for all students and teachers, classes shall be maximimum 5 days a week not more than 5 Hours a day.

Social Studies shall be taught practically not from books. All student shall learn to be responsible citizens and also learn to be happy and make others happy too.

There will be no concept of Final Yearly Exams and failing Students till the Matriculation, because the purpose of educating the children is to build their Character and Personality, not to comply them with traditional education

All Students along with their teachers must spend daily at least 10-60 Minutes in Cleaning and Dusting of their Classrooms and School, this Exercise aims to make them morally-oriented, practically cleansed and Healthy

Students should be given lunch at school, teachers and administrators in schools, eat food with students to check the quality of food and ensure the safety of children because these children are our future

After 10 Years of Matriculation and 2 years of FA or F.Sc Compulsory and Free Education, at the age of 18 there shall be 2 years of Compulsory National Services Program

At the age of 20, He/ She shall join for Professional Education. This Education shall be World Class Skills Oriented.

There shall be minimum 60% Marks for passing a grade instead of 33% Marks.

After 2 year of Professional Skills Training Program a student will get a Professional Diploma and may proceed for a job, and at the age of 22 females will be entitled to get married

After 1 years Further Training Advanced Diploma will be awarded this will be equivalent to Graduation Degree at the age of 23 and the candidate may join an internship program in a private or Government Sector

A 2 Years of Paid Internship & Further Studies, at the age of 25, Master Degree will be awarded to the candidate in his/ her profession and males will be entitled to get married

Then candidates may proceed for their Professional Jobs for another 5-7 years and will be awarded Doctorate Degree at the age of 30-32 years upon the Experience and Professionalism and Overall Job Performance

کیوں ہوتا نہیں چاک تیرے جوہرِ ادراک سے ِ؟
چھپا جو ہوا ہے نگاہوں سے تیری تماشئہ حیات
Zahid Ikram

Have Equality in Course Syllabus & Fees in all Education System as well as Gender Equity. We have to open more Girl's Educational Institutes and more emphasizes on Girls Education and offer more scholarships for girls

.

All schools shall charge 50% School fee in summer & winter Holidays.

Private School/ Institutes Admission, Monthly Tuition & Annual Fees shall not be more than 150% of Government School/Institutes Fees.

All classrooms must have CCTV Cameras installed to record the attendance of Teachers, Students and Teaching Process, It will also provide Security.

Educational Fees must have rebates for needy and Tax payer's children as per their Tax contributions

.

For batter use of Resources and Time all Educational Institutes shall open on double shift basis, first as Full time in the morning and second as s part time.shift on evening. If there is lack of funds for opening more institute for girls than use a same institute for both Boys and Girls on separate timings.

Offer Free Transport, Food & Drinks, Books & Notebooks. and Tsbletd or laptops etc. Provide Furniture in Classrooms, Play Grounds with Gadgets for Exercise, Gardening, Clean Bath Rooms Facilities as well as some pocket money for students up to Metric level.

For Urdu Medium, English Medium and Madrassa Schools the Syllabus must be set same except some additional subjects in order to eliminate different classes in our Society

.

Government shall takeover all private schools and Madrassas.

Instead of sending students for foreign education and wasting a huge fund out of our country, import technologies and best faculity in our own Universities, foreign students may come to Pakistan for their studies and bring us profits and save our budget

.

There shall be Professional Skills Development Institute for cyrrent Household services providers with semi skills, e.g. Electrician, Plumber, Painter, Woodworks, House Building (Mistery), Driving, Heavy Machine Operators, Fridge AC Repairing, Car Electrician, Auto Mechanics etc. Also teach them some basic communication skills. This will produce more professional & Certified workforce for domestic requirement as well as Overseas Employments which will earn foreign remittance and increase our exports..

All school/ Educational Institutes shall be regulated by Government Representatives and Parents Bodies

.

7-10 % of our National Budget shall be spend on Education

.

There shall be Part Time Classes for Adults illiterates (Taleem-e-Balghan) for their Basic Education fully Sponsored by the Government, this will help in increasing the literacy rate in Pakistan.

Education must be FREE for all students whose parents earn up to Rs. 30,000 Per Month

.

All Teachers must attend a basix course that how to teach before taking an class

All female students and Staff must wear the Hijab. Jeans and shirts, sleepers or sandals shall not be allowed. There shall be only female staff in all Girls Schools and Collages. There shall be only female Chief Guests in all competitions and other activities.

Teaching of Arabic Language & Holy Quran and Performing Salaat shall be compulsory for all Muslim Students

9 November Allama Iqbal Day shall be celebrated with the Publicholiday. There shall be a focused on Iqbaliyat (Quranic of Allama Iqbal about Islam and Muslim State) in our Education. Alama Iqbal's poetry shall be guidline to youth, and his philosophy should be pur path.

Teaching the use of Computers and Smart Devices Technology and Ethical use of Communication Means shall be complusary for all students from Primary to High School Classess

Teachinf of Human Rights and a Responsibilies of a Good Citizen shall be compulsary for all.

There shall be no hard Punishment in Madrasas, Mosques and School.

Teachers promotion shall be associated with their performance of Student's exams Results.

All the Educational Institutes/ Schools shall Maintain or Renovate by E-Students or local Business Community.

All Agricultural Universities shall make their students partner in the agricultural products to overcome their educational expenses and some pocket money.

Teach Basics of How to be a good Student & Human Being! Being a good student has more benefits than just getting good grades. It can help you get into the college you want and even obtain a scholarship! Everyone can become an excellent student.

Just follow these Steps:

Prioritize your life: Doing well in education should be your top priority

.

Study Hard, since there is no substitute of education or professional skills

.

Love & Respect your Teachers and Classmates.

Get Educated, always attend class

.

Learn by Examples

.

Have Multimedia Training Tools

.

Learn the Solution Application in real life issues

.

Do all of the homework and assigned reading

.

Develop self-discipline. Take everything you need with you to class. It would be a good idea to take books, folders, pens, pencils, homework, review sheets and anything else you need.

Get organized. Staying organized in school is extremely important. If you are organized, then you are one step ahead in being successful.

Manage your time. Do your homework on time. Start to read a little more. You may not know this, but by reading challenging and difficult books, you can expand your vocabulary. Make a daily routine for yourself, it really works.

Take short breaks while studying. For example: one 15-minute break every 45 minute. Since human Brain stop learning or get tired after 45 Minutes. Just take a break, then refocus on your work and you'll succeed

Find what are you going to learn tomorrow and read it before going to class. That way you become familiar with what he/she will be teaching and will be able to target areas that you do not understand so well.

Pay attention in class. When a teacher is giving a lesson, take notes and if you don't understand something, raise your hand and ask questions. Concentrate on staying focused. Keep your eyes on the teacher, keep your ears open

.

3R Rule: Re-write, Revise & Review your notes when you have free time. Go for the extra yard. Attempt extra credit problems and assignments.

Keep best use of your photographic memory, create mind maps. Use of mind maps can be helpful for understanding hard topics. A mind map can help with revising before any exam or test.

Avoid distractions in class. Do not distract others and don't be distracted by them.

Learn best Methods of learning & memorizing. Study in a constructive way. Study is one of the key factors at any level of an education. Spending two hours a day studying increases your grades. These two hours however, have to be constructive study. Remove all distractions; this will include phones, TV, Music etc. as to ensure a calm collective environment

.

Ask a parent or older sibling to look over your notes and create a mini-test for you three days prior to your test. Study before the night of your test

.

Improve classroom learning environments

.

Help Students to develop and apply sustained attention by reducing stress and encouraging contributions in a caring atmosphere

.

Head of educational institute

will be held Responsible for any Sales of Alcohol and Drugs in their institute. Any student found involved in drugs will be rusticate and will be charged heavy fine.

Get Rid of Heavy School Bags, especially for small kids, keep their books & notebooks at school or rely on e-Learning and e-books

.

Get Rid of Booti Culture (Cheatings/ Copying in Exams)

Change the examination method to objective type Q&A displayed randomly different for each student online on Computers with a short time 13-20 Seconds Only to response e.g. 1 Question with possible 4 Answers to choose. Wrong answer reply will result in a Negative marks This system will eliminate cheatings in exams. This Exam System will save lots of time and resources and will produce immediately Exam Results without mistakes and cheats.

Get rid of Position Race and Degree Ratings

Get rid of Ratta (Cram: Study intensively, as before an exam).

Our education system is mostly depending on Ratta System. Teachers Copy from text Books to Black/White Boards. Students copy on Notebooks; the same copied material is being asked in Final Exam after 1-year. This cause lots of difficulties for students to memorize whole year of syllabus. The Exam Results are based on the memory of a student not on his/her intelligence and knowledge.

There shall be at least 3-4 semesters in one year of 3-4 months each. Examination must be held every semester instead of after 1 whole year to avoid over burden of memorization.

In case of failure in any semester a student will lose only 3-4 months Time & Fee instead of one whole year of precious time and fee.

Get Rid of Tuition Academies

All the Government Teaching Staff shall ban to join Tuition Academies.

Every Student of a senior class must have assigned a junior class student for 45 minutes a day for a free tuition and In return, he/she will get free tuition from his/her senior student assigned to him/her.

By offering this free service every senior student will earn some additional points in his/her exam results according to the Junior student marks obtained.

This System will end a Tuition Academies Culture from our society and also will remove a burden from parents and will promote corporation among students.
خارجی کائنات ہو یاکہ انساں کی داخلی دنیا
علم وجستجوسے ہی ہو ں مستور حقاءْق بے نقاب
نشترِ تحقیق تیز کراپنا کہ کرنا ہے تجھے تسخیرِفطرت
کامل غوروفکر سے ہی انساں کہلائے ا ولی الالباب
Zahid Ikram

List of Reforms/Innovative Ideas