History | Construction and Development | Recent History | Cityscape | Islamabad/Rawalpindi- Metropolitan Area | Architecture | Economy | Culture | Infrastructure | Health care | Transport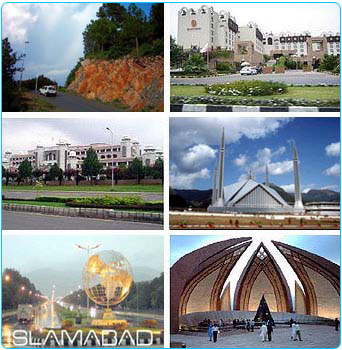 Islamabad (Urdu: Pashto: اسلام آباد) Islām ābād (Meaning "Abode of Islam") is the capital of Pakistan, and is the tenth largest city in Pakistan with an estimated population of 1.74 million in 2009.[1] The Rawalpindi/Islamabad Metropolitan Area is the third largest in Pakistan, with a population of over 4.5 million inhabitants

Islamabad is located in the Pothohar Plateau in the north of the country, within the Islamabad Capital Territory. The region has historically been a part of the crossroads of Punjab and North-West Frontier Province, Margalla pass being a gateway to the North-West Frontier Province.The city was built during the 1960s to replace Karachi as Pakistan's capital. However, the capital was not moved directly from Karachi to Islamabad. It was first shifted to Rawalpindi and then to Islamabad after all the developmental works were finished.


Islamabad is one of the greenest and most well-planned cities of South Asia.According to a survey, Islamabad is considered the cleanest city in Pakistan.The city is well-organized and divided into different sectors and zones. Islamabad was ranked as a Gamma world city in 2008.The city is home to Faisal Mosque, the largest mosque in South Asia and the sixth largest mosque in the World.Islamabad has the highest literacy rate in Pakistan.The top ranked university in Pakistan,Quaid-i-Azam University, is located in Islamabad. The top two engineering universities in Pakistan,Pakistan Institute of Engineering & Applied Sciences and National University of Sciences and Technology are also located here.Allama Iqbal Open University in Islamabad is the world's second largest university by enrollment

Search Islamabad on Satellite Map
Places of Interest | Hotels | Eating & Dining | Parks & Gardens | Educational Institutes | Hospitals | Sport- Centers | Banks | ATM | Fuel Stations | CNG Stations | Police Stations | Shopping /Trade
Early History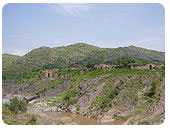 The region is preceded by thousands of years of history. Islamabad Capital Territory, located in the Pothohar Plateau, is regarded to be one of the earliest sites of human settlement in Asia.The plateau has revealed evidence of a prehistoric culture. It is known that a Buddhist town once existed in the region.Relics and human skulls have been found dating back to 5000 B.C. that show this region was home to Stone Age people who used the banks of Swaan River as their settlement.The Stone Age people developed small communities in the region at around 3000 BC, leading to the early roots of civilization here.
Situated at one end of the Indus Valley Civilization, this area was the first habitation of the Aryan community from Central Asia.The civilization flourished here between the 23rd and 18th centuries BC. Some of the earliest Stone Age artifacts in the world have been found on the plateau, dating from 500,000 to 100,000 years. The crude stones recovered from the terraces of the Soan carry the account of human grind and endeavours in this part of the world from the inter-glacial period.Items of pottery and utensils dating back to prehistory have also been found.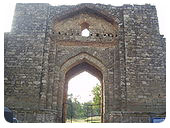 Islamabad was one of the routes though which the armies from the north and northwest passed to invade the Indian Subcontinent. Many great armies such as those of Alexander the Great, Genghis Khan, Timur and Ahmad Shah Durrani have used this route on their way to Indian Subcontinent.Modern Islamabad is based on the old settlement known as Saidpur. The region later became a Sikh town and became an important trading centre. The British seized the region from the Sikhs in 1849 and built Asia's largest cantonment in the region
Construction and Development

When Pakistan came into being in 1947, Karachi was its first capital. However, in 1960, Islamabad was constructed as a forward capital due to certain reasons. Traditionally, the development was focused on the colonial centre of Karachi and President Ayub Khan wanted it to be equally distributed. Moreover, Karachi was located at one end of the country making it vulnerable to attacks from the Arabian Sea and a capital which was easily accessible from all parts of the country was needed. The new selected location of Islamabad was closer to GHQ in Rawalpindi and the disputed territory of Kashmir in the North.In 1958, a commission was constituted to select a suitable site for the national capital with particular emphasis on location, climate, logistics, and defence requirements along with other attributes. After extensive study, research, and thorough review of various sites, the commission recommended the area northeast of Rawalpindi. A Greek firm of architect Konstantinos Apostolos Doxiadis designed the master plan of the city which was triangular in shape, based on a Grid plan, with its apex towards the Margalla Hills
Recent History

Since its establishment it has attracted people from all over Pakistan making it the most cosmopolitan city in the country.As the capital city it has hosted a number of important meetings, such as the South Asian Association for Regional Cooperation summit.In October 2005, the city suffered some damages due to the 2005 Kashmir earthquake having a magnitude of 7.6.Islamabad has also undergone a recent series of terrorist incidents including the July 2007 Siege of Lal Masjid (Red Mosque), June 2008 Danish embassy bombing, and the September 2008 Marriott bombing.
Find more about History of Pakistan
Cityscape

Civic Administration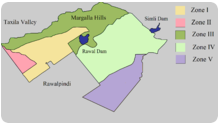 Islamabad Capital territory is divided into eight zones; Administrative Zone, Commercial District, Educational Sector, Industrial Sector, Diplomatic Enclave, Residential Areas, and Rural Areas and Green Area.Islamabad city is divided into five major zones, Zone I, Zone II, Zone III, Zone IV, and Zone V. Out of these, Zone IV is the largest in area.Zone I comprises mainly of all the developed residential sectors in Islamabad while Zone II comprises the under-developed residential sectors. Each residential sector is identified by an alphabet and a number, and covers an area of approximately 2 km × 2 km (1+1⁄4 mi × 1+1⁄4 mi). The sectors are named from A to I, and each sector is divided into four sub-sectors, named numerically.
Series A, B, and C are still underdeveloped. D series have 7 sectors (D-11 to D-17)in which only sector D-12 is complete. This series is located right under the foot of Margalla Hills.The E Sectors are named from E-7 to E-17 and many foreigners and diplomatic personnels are housed in these sectors.In the revised Master Plan of the city, CDA has decided to develop a park on the patterns of F-9 park in sector E-14. Sectors E-8 and E-9 contain the campuses of three Defense universities; Bahria University, Air University, and National Defence University.

The F and G series contains the most developed sectors. F series contains sectors F-5 to F-17 where the later sectors are still under-developed.F-5 is an important sector for the software industry in Islamabad, as both of the two software technology parks are located here. The entire F-9 sector is covered with Fatima Jinnah Park. The Centaurus complex will be one of the major landmarks of the F-8 sector.G sectors are numbered G-5 through G-17.Some important places include the Jinnah Convention Center and Serena Hotel in G-5, the Red Mosque in G-6, and Pakistan Institute of Medical Sciences in G-8 which is the largest medical complex in the capital.The H sectors are numbered H-8 through H-17.The H sectors are mostly dedicated to educational and health institutions. National University of Science and Technology covers a major portion of sector H-12.The I sectors are numbered from I-8 to I-18. Except for I-8 which is a well developed residential area, these sectors are primarily a part of the industrial zone. Currently, only two sub-sectors of I-9 and one sub-sector of I-10 is used as industrial areas. CDA is planning to set up Islamabad Railway Station in Sector I-18 and Industrial City in sector I-17.
Zone III constitutes primarily of the Margalla Hills and Margalla Hills National Park. Rawal Lake is also present in this zone. Zone IV and V comprises Islamabad Park and rural areas of the city. Soan River flows into the city through Zone V.The main administrative authority of the city is Capital Development Authority (CDA) which oversees the planning, development, construction, and administration of the city.


Islamabad/Rawalpindi Metropolitan Area Satellite View of Islamabad / Rawalpindi

In 1960, when the master plan for Islamabad was designed, it was planned that Islamabad and Rawalpindi along with the adjoining areas will be integrated to form a large metropolitan area called Islamabad / Rawalpindi Metropolitan Area. The area would consist of the developing Islamabad, the old city of Rawalpindi, and the Islamabad National Park.Initially, it was proposed that the three areas will be connected by four major highways; Murree Highway, Islamabad Highway, Soan Highway, and Capital Highway. However, to date only two highways have been constructed; Murree Highway (now called Kashmir Highway) and Islamabad Highway.
Presently, the area comprises Islamabad Capital Territory (Islamabad, Islamabad National Park, and Islamabad Rural Area) and Rawalpindi.Islamabad is the hub all the governmental activities while Rawalpindi is the centre of all industrial, commercial, and military activities. The two cities are considered sister cities and are highly dependent for the development of the metropolitan.

Islamabad/Rawalpindi Metropolitan Area is the third largest in Pakistan, with a population of over 4.5 million.The area is drained by two major rivers; Kurang River and Soan River. Three dams; Rawal Lake, Simly Dam, and Khanpur Dam are located in the region, providing water to the local population


Architecture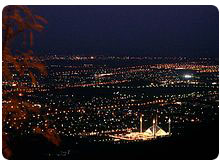 Islamabad's architecture walks a tightrope between modernity and old Islamic and regional traditions. The Saudi-Pak Tower is a good example of the integration of modern architecture with traditional styles. The beige-coloured edifice is trimmed with blue tile works in Islamic tradition, and is one of Islamabad's tallest buildings. Other examples of intertwined Islamic and modern architecture include Pakistan Monument and Faisal Mosque.

The murals on the inside of large petals of Pakistan Monument are based on Islamic architecture.The design of Shah Faisal Mosque is a fusion of contemporary lines with the more traditional look of an Arab Bedouin's tent with large triangular prayer hall and four minarets. The mosque's architecture is a departure from the long history of South Asian Muslim architecture with a lack of dome structure in Faisal Mosque. However, in some ways it makes a bridge between Arabic, Turkish, and Mughal architectural traditions.
The Centaurus is one of the examples of modern architecture under construction in Islamabad. The seven star hotel is designed by WS Atkins PLC.The newly built Islamabad Stock Exchange Towers is another example of modern architecture in the city
Economy

Islamabad is a net contributor to the Pakistani economy, as whilst having only 0.8% of the country's population, it contributes 1% to the country's GDP.Islamabad Stock Exchange is Pakistan's third largest stock exchange after Karachi Stock Exchange and Lahore Stock Exchange,founded in 1989. The exchange has 118 members with 104 corporate bodies and 18 individual members. The average daily turnover of the stock exchange is over 1 million shares.
Islamabad has seen an expansion in information and communications technology with the addition two Software Technology Parks which house numerous national and foreign technological and IT companies. The tech parks are located in Evacuee Trust Complex and Awami Markaz. Awami Markaz houses 36 IT companies while Evacuee Trust house 29 companies.Call centers for foreign companies have been targeted as another significant area of growth, with the government making efforts to reduce taxes by as much as 10% in order to encourage foreign investments in the IT sector.

Most of Pakistan's state-owned companies like PIA, PTV, PTCL, OGDCL, Zarai Taraqiati Bank Ltd. etc. are based in Islamabad. The city is also home to many branches of Karachi-based companies, banks, TV channels etc. Headquarters of all major telecommunication operators; PTCL, Mobilink, Telenor, Ufone, China Mobile and others are located in Islamabad.
Find more about Worldwide Economy
Culture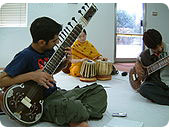 Islamabad is home to many migrants from other regions of Pakistan and has a surprising cultural and religious diversity of considerable antiquity. Due to its location in the Pothohar Plateau, remnants of ancient cultures and civilizations such as Aryan, Soanian, and Indus Valley civilization can still be found in the region. A 15th century Gakhar fort, Pharwala Fort, is located near Islamabad which was built on the remains of a 10th century Hindu fort.Rawat Fort in the region was built by the Gakhars in 16th century where the grave of Gakhar chief, Sultan Sarang Khan, is located.

Saidpur Village in Islamabad is named after Said Khan, the son of Sultan Sarang Khan who was a Gakhar chief. The 500 year old village was converted into the a place of Hindu worship by a Mughal Commander, Raja Man Singh. He constructed a number of small ponds; Rama kunda, Sita kunda, Lakshaman kunda, and Hanuman kunda in the area.The region hosts many Hindu temples that are still preserved showing the remains of Hindu civilization and architecture in the region.

The shrine of Sufi Mystic, Pir Meher Ali Shah, is located at Golra Sharif which has a rich cultural heritage of pre-Islamic period. Archaeological remains of the Buddhist era can still be found in the region.The shrine of Bari Imam was built by Mughal Emperor Aurangzeb. Thousands of devotees from across Pakistan attend the annual Urs of Bari Imam. The event is one of the largest religious gatherings in Islamabad. In 2004, the Urs was attended by more than 1.2 million people.The Lok Virsa in Islamabad preserves the living folk and traditional culture of Pakistan. The Folk Heritage Museum, located near Shakarparian hills, has a large display of embroidered costumes, jewellery, woodwork, black printing, ivory, and bone work from the region and other parts of Pakistan.
Find more about Culture of Pakistan , People, Art & Culture
Education Satellite View of Educational Institutes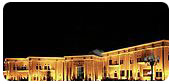 Islamabad boasts the Highest Literacy Rate in Pakistan at 72.88%.A large number of public and private sector educational institutes are present here. The higher education institutes in the capital are either federally chartered or administered by private organizations and almost all of them are recognized by the Higher Education Commission of Pakistan. High schools and colleges are either affiliated with the Federal Board of Intermediate and Secondary Education or with the UK universities education boards (O/A Levels, IGCSE etc.). According to Academy of Educational Planning And Management's report, in 2006 there were a total of 904 recognized institutions in Islamabad (30 pre-primary, 2 religious, 384 primary, 157 middle, 291 high, 15 intermediate, and 25 degree colleges).7 teacher training institutes are also running in Islamabad with a total enrolment of 581,068 students and 491 teaching faculty.
The Gender Parity Index in Islamabad is 0.93 compared to 0.95 for Pakistan.There are 178 boys only institutes, 175 girls, and 551 mixed institutes in the capital territory.Total enrolment of students in all categories is 273,583; 139,961 for boys and 133,622 for girls.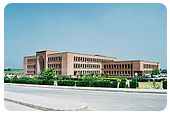 There are 17 recognized universities in Islamabad with a total enrollment of 279,820 students and 25,653 teachers.The world's second largest university by enrolment Allama Iqbal Open University is located in Islamabad.The two top engineering universities in Pakistan, Pakistan Institute of Engineering & Applied Sciences and National University of Science and Technology also have their headquarters in the capital.Quaid-i-Azam University in Islamabad is the top ranked university in Pakistan in general category.Other notable universities include Air University, Bahria University,National University of Computer and Emerging Sciences, COMSATS, Hamdard University, National Defence University, Shifa College of Medicine, National University of Modern Languages, International Islamic University, and Center for Advanced Studies in Engineering.

In 2006-2007, the Federal Government spent a total of 54,523.637 million Rs. on the education sector out of which 25,830.670 million was developmental fund.This amount is 25.18% of the total educational budget spend in that year, which was 216,518.059 million Rs. The public expenditure on education as percentage of total government expenditure that year was 14.09%
Find more about Worldwide Education
Health Care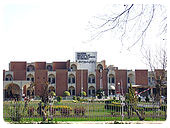 Islamabad has a list of public and private medical centres. The largest hospital in Islamabad is Pakistan Institute of Medical Sciences hospital. It was established in 1985 as a teaching and doctor training institute. PIMS also functions as a National Reference Center and provides specialized diagnostic and curative services.The hospital has 30 major medical departments.PIMS is divided into five administrative branches. Islamabad Hospital is the major component with 592 bed facility and 22 medical and surgical specialities.Children Hospital is a 230 bedded hospital completed in 1985. It contains six major facilities; Surgical and Allied Specialities, Medical and Allied Specialties, Diagnostic Facilities, Operation Theatre, Critical Care (NICU, PICU, Isolation & Accident Emergency), and a Blood Bank.The Maternal and Child Health Care Center is a training institute with an attached hospital of 125 beds offering different clinical and operational services.PIMS consists of five academic institutes; Quaid-i-Azam Postgraduate Medical College, College of Nursing, College of Medical Technology, School of Nursing, and Mother and Child Health Center.

PAEC General Hospital and teaching institute is affiliated with Pakistan Atomic Energy Commission and was established in 2006.The hospital consists of a 100 bed facility and 10 major departments; Obstetrics and Gynecology, Pediatric, General Medicine, General Surgery, Intensive Care Unit/Coronary Care Unit, Orthopedics, Ophthalmology, Pathology, Radiology, and Dental Department. Shifa International Hospital is also a teaching hospital in Islamabad that was founded in 1987 and publicized in 1989. The hospital has 70 qualified consultants in almost all specialities, 150 IPD beds and OPD facilities in 35 different specializations. Recently Maroof International Hospital has started functioning in Sector F-10 of Islamabad. It provides medical facilities in all disciplines of medicine and surgery.

According to Federal Bureau of Statistics, Government of Pakistan, in 2008 there were 12 hospitals, 76 dispensaries, and 5 Maternity and Child Welfare Centers in the city with total 5,158 beds
Transport


Islamabad is connected to the major destinations around the world through "Benazir Bhutto International Airport" previously known as Islamabad International Airport.The airport is the third largest in Pakistan and is located outside Islamabad, in Chaklala, Rawalpindi.In fiscal year 2004-2005, over 2.88 million passengers used Benazir Bhutto International Airport and 23,436 aircraft movements were registered. Another airport, New Islamabad International Airport is under construction at Fateh Jang to cope with the increasing number of passengers. When completed, the airport will be the largest in Pakistan. The airport will be built at a cost of $400 million and will be operational by 2010. This will be the first green field airport in Pakistan with an area of 3,600-acre (15 km2).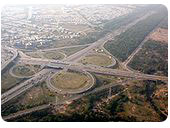 All major cities and towns are accessible through regular trains and bus services running mostly from the neighboring city of Rawalpindi which is considered a gateway town between north and south. Lahore and Peshawar are linked to Islamabad through a network of motorways which has resulted in a significant reduction in travelling times between these cities. M-2 Motorway is 367 km long and connect Islamabad and Lahore.M-1 Motorway connects Islamabad with Peshawar and is 155 km long.Islamabad is linked to its sister city Rawalpindi through the Faizabad Interchange, the first cloverleaf interchange in Pakistan with a daily traffic volume of about 48,000 vehicles.