Location | Geography | History | Fauna and Flora | Jhangochi Dialect | Culture | Renowned Personalities | Religion | Tribes | Heer's Tomb | Shrines | Education



Jhang District is a district of the Punjab province of Pakistan. The city of Jhang is the capital of the district. According to the 1998 census of Pakistan, the district's population was 2,834,545 of which 23.11% were urban The population had risen to 3.50 million according to a 2008 estimate.

Search Jhang on Satellite Map
Places of Interest | Hotels | Eating & Dining | Parks & Gardens | Educational Institutes | Hospitals | Sport Centers | Banks | ATM | Fuel Stations | CNG Stations | Police Stations | Shopping /Trade

Location

Jhang is one of the oldest districts of the subcontinent, it was established almost 2000 BC formerly it was known as riasat Jhagi Sial. Jhang is bordered by the districts Sargodha in north, Gujranwala in northeast, Faisalabad and Toba Tek Singh in east, Khanewal and Muzaffargarh in south, Leiah and Bhakkar in west and Kushab in northwest.

The district consists of 3 tehsils:
Ahmad Pur Sial

Jhang

Shorkot.

Geography

Jhang District covers 8,809 km˛. Almost all the area is plain cultivable land except in the North some rocks near Rabwah and Chenab Nagar at the banks of the Chenab River which belong to the series of Kirana Hills which in nature are like the mountains of Aravalli series. In the western part, the Thal Desert which starts from Mari Shah Sakhira from north extends to banks of the Jhelum River to the far west in the districts of Khushab and Bhakkar, while the Sandal Bar area arises from the Pabbarwala area near the Gujranwala boundary as the land abruptly arises from the land level almost at ten feet (3 m) height and almost gains 30 feet (9 m) height and this tract runs up till 87 km in the south and has a breadth of almost 30 to 40 km. This while area comprised forest in past and no kind of cultivation was possible for almost 100 years before the British colonial government established a canal system and the town of Lyallpur (now Faisalabad) on 975 acres (395 ha) of land, which is now the textile industry hub of Pakistan. Between the rivers Jhelum and Chenab a small area of Kirana bar is also located in this district, which ends at the Ghoriwala village. The area alongside the banks of rivers Ravi, Chenab and Jhelum is called Hitthar (area in which flood water reaches), while the upland area between bars and Hitthar is called Utar.


History

Jhang is said to have been founded in the fifteenth century, and to have been . destroyed by the river and refounded in the reign of Aurangzeb. Under Mughal rule, the city flourished and was notable for commerce and trade. In the late 18thcentury it was added to Afghanistan and became part of the Afghan Empire. With disarray and chaos following internal strife in western Afghanistan and the gradual decline of the Mughal Empire, the city was briefly taken by Ranjit Singh in 1805. Later in 1849, The British made inroads into the Panjab and added Jhang to their expanding empire

British Era (1849-1947)

During British Rule the towns of Jhang and Maghiana, lying two miles apart, becamea joint municipality, then known as Jhang-Maghiana

Jhang-Maghiana became a municipality in 1867. The income during the ten years ending 1902-3 averaged Rs.46,800 and the expenditure Rs. 44,200, in 1903-4 the income was Rs. 49,700 mainly derived from octroi. Maghiana lies on the edge of the highlands,overlooking the alluvial valley of the Chenab, while the older town of Jhang occupies the lowlands at its foot

The Government offices and establishments had been removed to the higher site,and commerce declined in Jhang, which was no longer considered a place of importance.Maghiana, however, had a considerable trade in grain and country cloth, and manufactured leather, soap, locks and other brass-work. Maghiana also contained a civil hospital, whilst Jhang had a high school and a dispensary The population in 1901, according to the 1901 census of India, was 24,381 of whom 12,189 were Hindus and 11,684 were Muslims. A dscendant from Jhang district is known as a jhangi and are allegedly strong headed with high temper
Find more about History of Pakistan



Fauna and Flora

Trees of jand (Prosopis spicigera), karir (Capparis aphylla), beri (Zizyphus jujuba), van (Salvadora oleoides), kikar (Acacia nilotica), shisham (Dalbergia sissoo) and aak (Calotropois spp) are found within the district. Trees of jand, kreer, van, kikar, tahli, bohar are spread everywhere where there is no cultivation, while herbs of harmal, akrey, bathoo, etc are also found.
Find more about Fauna & Flora in Pakistan


Jhangochi Dialect

Jhangochi (also known as Jhangi) is a very old dialect of Punjabi Language, it has a widespread area starting from Khanewal at both ends of Ravi and Chenab ending into Gujranwala District. Almost the whole area shares the same tradition and culture. There are different aspects of the Jhangochi dialect of the Punjabi language and also the great culture of this area which created the romance stories of Heer Ranjha and Mirza Sahiba.

Famous Sufi saint Darbar Hazarat Sultan Bahu's poetry is also in the same Punjabi dialect.


Culture

The District of Jhang is in a region which is known as Sandal Bar. Punjabi folk dances such as Jhummar and Sammi are from this area. Jhummar is a dance for men while Sammi is danced by women. The famous form of folk music is known as dhola or Jhang da dhola. Traditionally men wear turbans and dhotis (like a kilt) though in recent years people have started wearing the national dress which is shalwar kameez. You will also see some older women wearing dhotis (skirts). The female style of wearing dhoti is called Majhla locally in Jhangochi and differs from that of men which is called Dhudder. More commonly now women wear shalwar kameez. Tent Pegging (naiza baazi), kabaddi, volleyball, cricket and football (soccer) are important street sports and an important part of the local culture. Teeyan and Trinjan was till 40 years back an important activity for women but with industrialization women no longer weave cloth using the spinning wheels. North western part of district Jhang, the area at the west bank of Jhelum river is somewhat different in its culture and is more influenced by the Thalochi culture emanating from neighboring districts of Mianwali, Bhakkar and Khushab.
Find more about Culture of Pakistan , People, Art & Culture
Dr. Abdus Salam - Nobel laureate in Physics

Syeda Abida Hussain - Politician (Former federal minister and Pakistani Ambassador to USA)

Dr Abul Hasan Ansari - Politician Known for his Principled Politics Is also actively involved in Provincial Policy Making

Nazeer Naji - Journalist & Columnist

Shaykh Muhammad Imdad Hussain Pirzada - Leading islamic scholar and mufassir of Holy Qur'an

Allama Dr Tahir-ul-Qadri - Islamic scholar and politician

Sardar Ghulam Ahmad Gaadi - Fudal politician

Sheikh Muhammad Yusuf - Prominent busninessman and industrialist

Syed Faisal Hayat - Politician

Dr Khawaja Zikariya - Prominent scholar, author and critic for Urdu literature

Religion

Jhang is predominantly Sunni Muslim with a significant Shia population. There is a sizable Christian minority also. Among the majority Sunnis, Barelvi school of thought has a major influence. Dr. Tahir-ul-Qadri is a prominent religious scholar and politician representing this Sunny Barelvi influence. Maulana Haq Nawaz Jhangvi was another prominent and disputed leader from Jhang who created Anjuman-e-Spahe-e-Sohaba a deobandi, now a banned organization by the United Nations. Jhang has been the center of the greater chess board of centuries old dispute between Sunnis and Shias for over two decades.

The Christian writer and evangelist Gulshan Esther is a native of Jhang who now resides in Oxford, England.


Tribes

The main tribes and tribes of the district include: Jam, MAHNI SIAL khyara Syed Rana (Rajputs) (Sheikh),(SheikhAnsari),(Bhabhrana),(Ghumnana),(Ghughyanasial),Jatts(Cheema,Bajwa,Warraich,Sandhu),Qazi, Dawana, Dab, Jabboana, Aheer, Arain, Awan, Aora, Baloch, Chela, Bhatti, Bhojia Jat, Kohja Jat, Chadhar, Dhudhi, Gilotar, Gujjar, Haral, Randhawa, Jhandir, Johiya, Kathia, Khokhar, Lali, Sipra, Mahra,Maghiana, Marral, Naul, Nonari, Naswana or Nissowana, Pathan, Syed, Sial, Naul, Qureshi, Sangra, Shaliana, Sial, Sipra,Nalere, Talwaar, Thaheem and Chela (BALOCH)

Syed (Arabic): The term Sayyid as an honorific title, is given to males accepted as descendants of the Islamic prophet Muhammad (primarily by Shi'ite Muslims) through his grandsons, Hasan ibn Ali and Husain ibn Ali, who were the sons of the prophet's daughter Fatima Zahra and son-in-law Ali ibn Abi Talib. Daughters of male sayyids are given the titles Sayyida, Alawiyah, Syarifah, or Sharifah. Children of a Sayyida mother but a non-Sayyid father cannot be attributed the title of Sayyid, however they may claim maternal descent and are called Mirza. Sayyids are Arabs, and Sayyids in Asia are of Arab origin. The Sayyids are a branch of the tribe of Banu Hashim, a clan from the tribe of Quraish, which traces its lineage to Adnan, whose lineage traces back to the Prophet Ismael the son of the Prophet Ibrahim or Abraham.

Some Muslims also use the term Sayyid for the descendants of Abu Talib, uncle of Muhammad, by his other sons: Jafar, Abbas, Aqeel and Talib.


Rana (Rajputs)

Rajput is a royal warrior tribe in South Asia. They have been referred to as the most Valiant Warriors of Indian Subcontinent. Their warlike nature and dominant rule of their kingdoms against other tribes earned them a powerful. reputation. Rajputs ruled more than four hundred of the estimated six hundred princely states at the time of India's independence. Out of them 121 were Salute states Rajputs ruled 81 of them at the time of independence of India. The Rajputs belogs to the Khashtri tribe they protect boundaries of the country. the son's of King Rajan Putra (B.C) are called Rajputs there are too much sub clans for Rajputs Cast.

Lakhnana Sial

very big cast belonging to sial family, the name of location KOT LAKHNANA is due to lakhnana sub clane.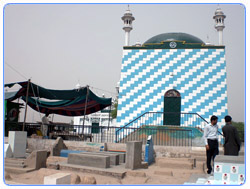 The heroine of the famous love story, Heer Ranjha, Heer's tomb lies just north of Jhang on the way to Faisalabad.> An annual fair is held at her tomb. A comprehensive account of her story is told by Waris Shah in his book. And after this Waris Shah admit that it was a fantasy and nothing more.
Shrines

Jhang is famous for its Shrines and Tombs. Some of them are lister below but the list goes on and on.
Darbar Hazrat Shah Sheikhan (R.A) Sheikhan Shehar, Tehsil Chiniot , Jhang Lalian Road, Jhang.

Darbar Hazrat SULTAN BAHOO (RA) : Tehsil Shorkot, Distt. Jhang.

Darbar Hazrat Hafiz Faiz Sultan (RA): Tehsil Shorkot, Distt. Jhang.

Darbar Hazrat Manzoor Sultan (RA): Tehsil Shorkot, Distt. Jhang.

Darbar Hazrat Dr. Mujeeb Sultan (RA): Tehsil Shorkot, Distt. Jhang.

Darbar Hazrat Sultan Noor Muhammad, sultan Muhammad Nawaz & Sultan ul Asr Hazrat Ghulam Dastgir Al-Qadiri near Darbar Hazrat Sultan Bahoo

Darbar Hazarat Peer Maharaj Syed Shabbar Raza of Pubbarwalla Sharif

Darbar Hazrat Sultan Noor Hassan & Sultan Abdul Majeed near Darbar Hazrat Sultan Bahoo

Hazrat Peer Jabbo Shaheed (R.A), Mouza Uch Noori Gul Imam, Jhang.

Darbar Hazrat Sultan Muhammad Azeez near Darbar Hazrat Sultan Bahoo

Darbar Hazrat Sultan Dost Muhmmad near Darbar Hazrat Sultan Bahoo

Darbar Hazrat Sultan Ahmad Bakhsh near Darbar Hazrat Sultan Bahoo

Darbar Hazrat Sultan Muhammad Hassan near Darbar Hazrat Sultan Bahoo

Darbar Sultan Shah Sakhira At Mari Shah Sakhira

Darbar Mahni Sharif : Kot Lakhnana, 6th Mile, Gojra Road, Jhang

Darbar Mangani Sharif Hazrat Pir Karam Hussain(RA)

Hazrat Shah Jewana (RA) : Shah Jewana, Tehsil & Distt. Jhang.

Sial Sharif : Sial Sharif, Sargodha Road, Jhang.

Maai Heer : Faisalabad Road, Jhang Saddar.

Peer Hathy Wan : Jhang City

Darbar Shah Kabir: Jhang City, Jhang

Shrine of Athara Hazari : Athara Hazari Jhang.

Peer Hazrat Syed Dargahi Shah

Peer Uch Gul Imam

Baloki Shareef : Mochi Wala, Faisalabad Road, Jhang.

Hazrat Shah Sadiq Nahang : Shorkot Multan road, Jhang.

Darber Rodoo Sultan : Garrh MahaRaja road, Jhang.

Darbar Peer Gohar Shah

Darbar Peer Mohammad Shah Bukhari

Darbar Peer Noor Ahmad Hashmi kot sai singh jhang

Darbar Mian Murad

Peer Mirak Sial

Darbar Mae Bap: Shorkot, Jhang. (Bahoo Sultan)

Peer Abdr Rehman

Peer Hasu Balail

Darbar Noori Nahra

Dhaji Peer

Peer Durki shah

Darbar Hazarat Farid-e-Millat Dr Farid-ud-Din Qadri (RA) Basti Saleh Shah, Jhang.

Peer Hafiz Abdulkarim Yousaf Shah Road, Jhang.


Jagat Guru Nanak Dev Ji: This sacred shrine of Jagat Guru Nanak Dev Ji is on Toba road outside Jhang. Buses or mini buses going to this place from Jhang are easily available. Its bus stop is on the bridge after Bagha Wala. From the bus stop one has to walk upstream along the canal. A Gurdwara was built by the followers on the mound where Sat Gur Dev Ji had stayed. A primary school is housed in the Gurdwara now

Mazar Hazrat Shah Balail in Hassu balail.

Mazar Hazrat Noor Ashab Near Hassu Balail.

Mazar Hafiz Abdur Razzaq in Imam Kot Hassu balalil.

Darbar Peer Chiragh Shah Bokhari at Thana Mason Taseil Jhang

Darbar Baba Ghareeb Ali in chak no.211 j.b Titraanwala

Darbar Baba Haji Ahmad Darvesh Baghdadi. Shaheed road Jhang

Darbar Noor Muhammad Awan Marhoom. Mai heer Jhang

Derbar peer fatah Shah Chak Hundlan Bhowan Painsra Road Distt. Chiniot

DARBAR PEER HAZRAT SHAH SHARIEF CHUND CITY JHANG

Darbar Lal Shah Wara Thatta Mohammad Shah, Chiniot Road, Jhang.

A Mandar (Name not known) at Wara Suleman, Chiniot Road, Jhang.

Darbar Mian Bakha Sharif Moza balo shahbal, Chiniot road , Jhang

Darbar Hazarat Peer Shahbal Shah Moza Balo shahbal Jhang ( by Malik Aman ullah ) Karodia autos Jhang.

Derbar Tiban Piran Shrif, Hazrat Pir Muhammad Hussain Shah Hamdani, Purana Khushab Road, Via 18 Hazari, Near Kurhianwala.
Education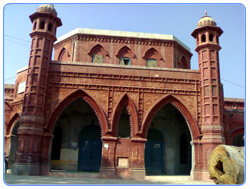 Jhang is a fast developing area of Punjab Province. The literacy rate of the Jhang District is about 60%. Some of the educational institutions are listed below:
Chenab College Jhang

Faran Model School Jhang

Faran Model College Jhang

Govt. highier Secondery School Mari Shah Sakhira

Lahore College for Women University

Ali Informatics Computer College Jhang

Quaid-e-Azam Model School, Ahmad Pur Sial, Distt. Jhang

Ghazali Pilot Schools Jhang

Rachna College of Commerce, Jhang.

Sacred Heart High School

St. Martin's School (Christian Colony, Jhang)

Pioneer Institute of Computer Sciences Yousaf Shah Road, Jhang Sadar (92477612443)
Find more about Worldwide Education