Have Any Question About Pakistan, Ask Findpk?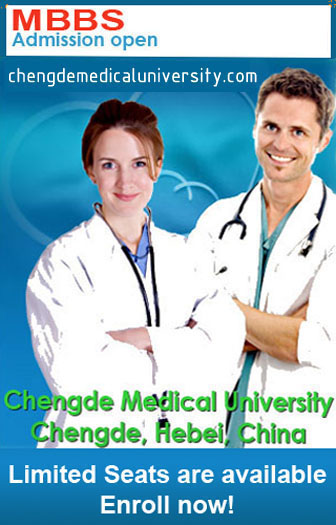 Explore Pakistan | Worldwide Travel & Tourism

[Ethnic Groups] [The Baloch] [People of Sindh] [People of Punjab] [Saraiki People] [Pashtuns People] [Muhajir Urdu-Speaking People] [Mountain Tribes] [Religions] [Languages] [Festivals] [Arts & Culture] [Folktales From Pakistan] [Music & Dance] [Art & Craft] [Art Gallries & Museums] [Cuisine of Pakistan] [National Symbols of Pakistan] [Slide Show]
Pashtuns People

Pashtuns (Pashto: پښتون Paṣ̌tun, Pax̌tun, also rendered as Pushtuns, Pakhtuns, Pukhtuns), also called Pathans (Urdu: پٹھان, Hindi: पठान Paṭhān) or ethnic Afghans, are an Eastern Iranian ethno-linguistic group with populations primarily in Afghanistan, North-West Frontier Province (NWFP), Federally Administered Tribal Areas (FATA), Mianwali District, Attock District and in the Balochistan Province of Pakistan. The Pashtuns are typically characterized by their usage of the Pashto language and practice of Pashtunwali, which is an ancient traditional living by special codes that has been preserved until modern day.
Pashtun society consists of many tribes and clans which were not politically united until the rise of the Hotaki followed by Durrani Empire in the early-18th century. Pashtuns played a vital role during the Great Game from the 19th century to the 20th century as they were caught between the imperialist designs of the British and Russian empires. For over 300 years, they reigned as the dominant ethnic group in Afghanistan with nearly every ruler being a Pashtun. More recently, the Pashtuns gained worldwide attention during the 1980s Soviet war in Afghanistan and with the rise and fall of the Taliban, since they are the main ethnic contingent in the movement. Pashtuns are also an important community in Pakistan, where they have attained the presidency, high positions in the military, and are the second-largest ethnic group.


Demographics

The Pashtuns are the world's largest (patriarchal) segmentary lineage ethnic group. The total population of the group is estimated to be around 42 million, but an accurate count remains elusive due to the lack of an official census in Afghanistan since 1979. There are an estimated 60 major Pashtun tribes and more than 400 sub-clans.

The vast majority of Pashtuns are found in an area stretching from southeastern Afghanistan to northwestern Pakistan. Additional Pashtun communities are found in the Northern Areas of Pakistan and in the Khorasan Province of eastern Iran. There is also a sizeable community in India, which is of largely putative ancestry. Smaller Pashtun communities are located in the countries of the Arabian Peninsula, Europe and the Americas, especially in North America.

Important metropolitan centers of Pashtun culture include Kandahar, Quetta, Peshawar, Jalalabad and Swat. Kabul, Ghazni, and Kunduz are ethnically mixed cities with large Pashtun populations. The city of Karachi in Pakistan hosts one of the largest Pashtun populations in the world. In addition, Rawalpindi, Islamabad, and Lahore also has sizable Pashtun population.

Pashtuns comprise roughly 15.42% of Pakistan's population, or 25.6 million people. In Afghanistan, they make up an estimated 42% of the population, according to the CIA World Factbook.[20] The exact numbers remain uncertain, particularly in Afghanistan, and are affected by approximately 1.7 million Afghan refugees that remain in Pakistan, a majority of which are Pashtuns. Another 937,600 registered Afghans live in Iran, according to United Nations High Commissioner for Refugees (UNHCR). A cumulative population assessment suggests a total of around 42 million across the region.

History and Origins/

The history of the Pashtun people is ancient, and much of it is not fully researched. Since the 2nd millennium BC, cities in the region now inhabited by Pashtuns have seen invasions and migrations, including by Indo-Iranians, Iranian peoples, Indo-Aryans, Medes, Achaemenids, Mauryas, Scythians, Kushans, Hephthalites, Greeks, Arabs, Turks, Mongols, British, Russians, and more recently by the NATO forces.

There are many conflicting theories about the origin of Pashtuns, some modern and others archaic, both among historians and the Pashtuns themselves. Ahmad Hasan Dani, a popular Pakistani historian from Islamabad, believed that Gandhara was an ancient land of the Pashtuns. However, according to other historians and experts, the true origin of the Pashtuns is unknown.