Have Any Question About Pakistan, Ask Findpk?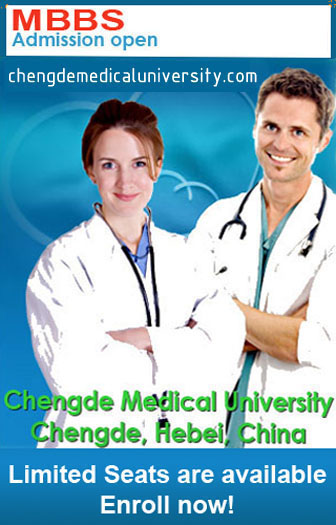 Explore Pakistan | Worldwide Travel & Tourism

[Ethnic Groups] [The Baloch] [People of Sindh] [People of Punjab] [Saraiki People] [Pashtuns People] [Muhajir Urdu-Speaking People] [Mountain Tribes] [Religions] [Languages] [Festivals] [Arts & Culture] [Folktales From Pakistan] [Music & Dance] [Art & Craft] [Art Gallries & Museums] [Cuisine of Pakistan] [National Symbols of Pakistan] [Slide Show]
Cuisine of Pakistan
Pakistani Cuisine is, to some extent, identical to North Indian cuisine, especially in the regions of Punjab and Sindhh. However, due to its location in the northwest of the Indian subcontinent, there is significant regional variation; for example, the western portions of Pakistan have cuisine that is more similar with that of Afghanistan and Iran. Much of the food is referred to as Mughlai cuisine, especially in the east, and varies from its neighbors in that it is spicier than the cuisine in other parts of the Middle East and less spicy than that of India. One could term it a unique blend of Indo-Iranian, but, more realistically, it is perhaps best described as a nation with many different types of foods, the east and, to some extent, the North West Frontier Province being almost identical to North Indian (Punjabi) cuisine and the west being more similar to the cuisine of Iran. Often, both interlap, especially in Mughlai cuisine. The most prominent Pakistani cuisine, though, is the Mughalai cuisine which is also prominent throughout northern India.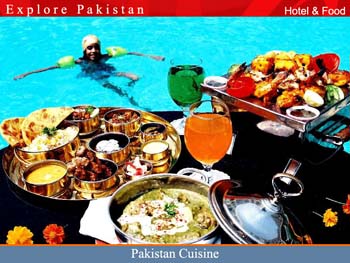 Varieties of Bread
Most Pakistanis eat bread (roti) as a staple part of their daily diet. Basmati rice is eaten on special occasion. Pakistan has a variety of breads often prepared in a traditional clay oven called tandoor.

Naan
Roghni naan - sprinkled with sesame seeds Sheermal - prepared with milk and butter
Taftan
Kandahari naan - long naan originally from Afghanistan now popular in Pakistan as well
Paratha- fried in oil originated from Punjab
Puri

Main dishes
Among the best known dishes are Biryani, Pullao and Nihari. Sajji is a Baluchi dish made of lamb stuffed with rice that has become popular all over the country. Vegetarian dishes are also common although not as extensive as in Indian cuisine. Pakistanis eat various kinds of lentils called Dal as part of their daily diet as well as different kinds of Sabzi.


Kebabs
Meat including beef, chicken, and lamb are prominent in Pakistani cuisine.kebabs made out of lamb and chicken such as Seekh kebab, shami kebab and Chapli kebab (a speciality of Peshawar)are especially popular.

Seekh Kebab
A long skewer of Beef mixed with herbs and seasonings.

Shami Kebab
A short skewer of Beef, softer than seekh kabobs.

Chapli Kebab
A spicy round kebab which is a speciality of Peshawar.

Chicken Kebab
A popular kebab that is found both with bone and without.

Lamb Kebab
The all lamb meat kebab is usually served as cubes.
Balochi Sajji, naan, pulao

Sindhhi fish, biryani,vegetables, rice flour rotis

Punjabi: tikka, fish pulao,,chicken karahi,katakat,halwas,sarsoon ka saag with makai ki roti

NWFP: Chapli kabab, pulao,naan,roasted lamb, barbecue dishes.

Shishleek
grilled baby lamb chops (usually from the leg), typically marinated

Desserts
Popular desserts include Kulfi, Faloodah, Kheer and Ras Malai. Pakistan has a long list of sweets. Some of the most popular are Gulab jamun, Barfi and various kinds of Halva.

Pakistanis drink a great deal of Tea (chai). Both black and green tea (Sabz chai) are popular. Kashmiri chai a pink milky tea with pistachios and cardamom is drunk primarily at weddings.
Food Street
Food Street in Gawalmandi, Lahore is a centre of traditional Pakistani food. The site is surrounded by centuries old buildings and places like Landa Bazaar, Mayo Hospital and Baansan-wala Bazaar. The food street is open to traffic in the morning but as the sun sets, the street is blocked off. Hungry visitors arrive and stay till very late at night, enjoying some of the best local food available in Lahore.

The traditional Kashmiri-Persian architecture can still be seen, used extensively in buildings surrounding that place, as seen in the pictures below. The pictures were taken without a flash, in order to capture the ambiance of food street.

One simply cannot miss going here once in Lahore. It is the ultimate place to check out if you want to know the true Lahori culture. Apart from the food, it is the people, the shops, the live 'chefs', the well-preserved almost historic buildings that are the real crowd pullers!


Some of the must-try dishes are:
Hareesa
Chicken Tikkah
Biryani
Seekh Kabab
Tuk Tuk
Churgah
Qawah
Subz Chai (Green Tea)
Lassi
Rawalpind and Islamabad has also Food Streets