Realestate Projects in Islamabad!
Al-Safa Heights 2. F-11 Markaz, Islamabad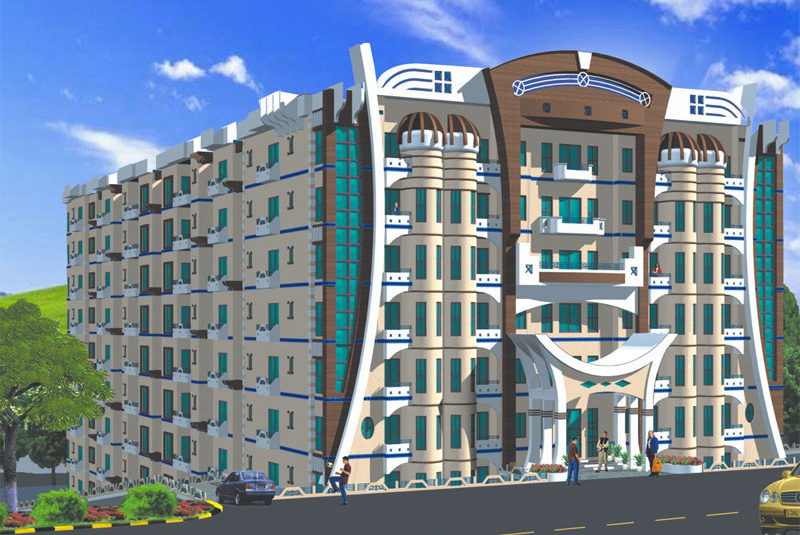 To meet the ever increasing demand of the capital to possess an "All in One" apartment Al-Safa construction company has planned and arranged to lanch an architectural and construction marvel i-e, chain of Al-Safa Height in F-11 Markaz area Islamabad. After successful and record time instant booking of Al-Safa Height the Management is presenting second tower of the series in the same vicinity. The encouraging response of worthy clients have forced the management to prepare the designing and construction activities of their forthcoming residential projects.

Al-Safa construction company has been commited to utilize and take benefits of thier universally acknowledgement technical skills, asthetic outlook and through knowledge of cultural and environmental requirements of this client to provide most economical and user friendly house which could happily converted in to a dream house...Find more
---
Vision:
To undertake and Promote best practice standards & methodologies into a Realestate Marketing Services for locals & specially overseas Pakistanis.
Mission:
The mission of CCOL Marketing to provide Realestate expertise for safe and sound realestate deals & investment.
Advertising Solution:
Reach highly desirable audience through innovative advertising opportunities with a small size of advertising budgets. Step into e-marketing with the right partner today...Find more
Get Property Updates: