Realestate Projects in Islamabad!
MADNI SQUARE, D MARKAZ COMMERCIAL, GULBERG RESDENCIA, ISLAMABAD.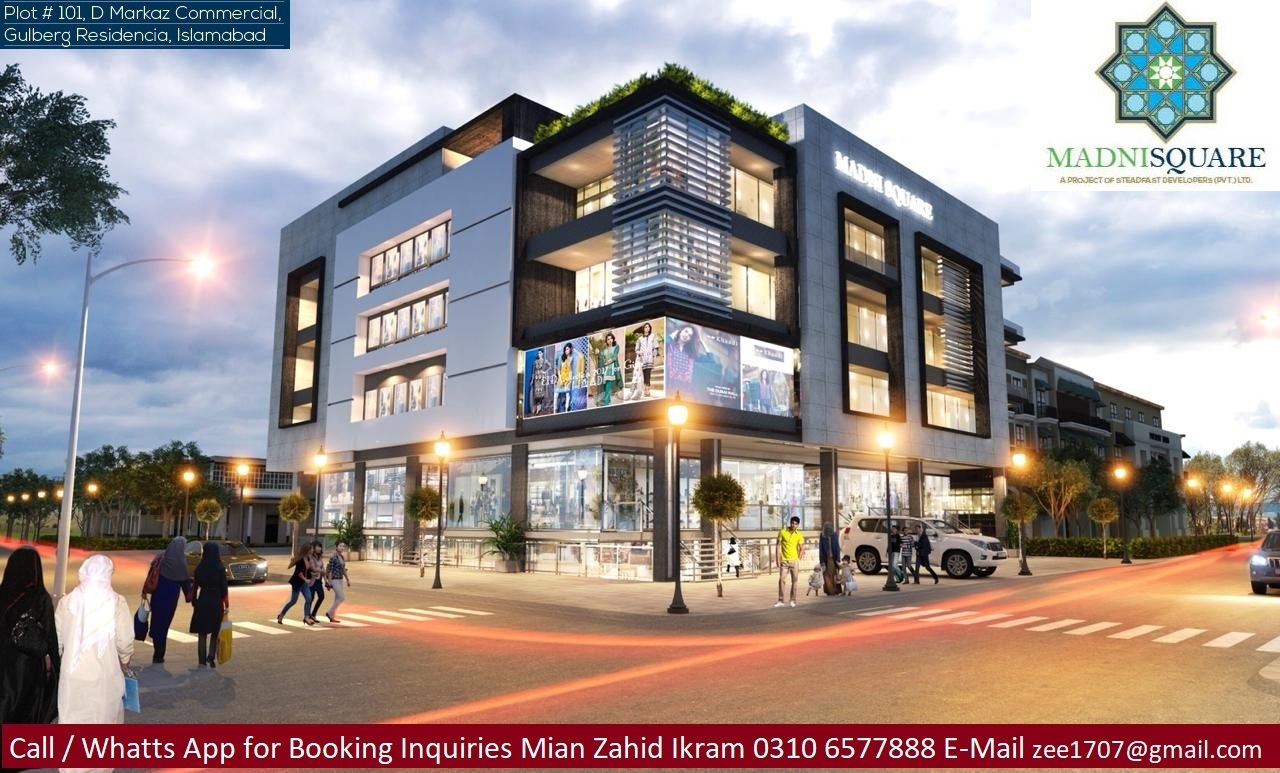 MADNI SQUARE
Location Map | Layout Plans | Payment Plan | Booking Form | Contact

BOOKING of Madni Square

Plot #101, D Markaz Commercial, Gulburg Resiencia, Islamabad

There are various sizes of shops, offices and apartments available for booking. The developer has fixed rates per sqft for each floor, so you can check the prices and avail this opportunity on easy 30 Monthly installments. Bookings start from 25% down payment, while 65% amount is payable in 30 easy Monthly installments and 6 Half Years Installment Plan. Last payment of 10% will be payable at the time of possession.
Print/Download PDF Booking Form
Hurry! Call us Now at 0310-6577888 for Crazy & Unbelievable Offer Prices for 1st 25 Special Clients.
f you are interested to book your shop, apartment or office in
MADNI SQUARE
, feel free to
contact us
Vision:
To undertake and Promote best practice standards & methodologies into a Realestate Marketing Services for locals & specially overseas Pakistanis.
Mission:
The mission of CCOL Marketing to provide Realestate expertise for safe and sound realestate deals & investment.
Advertising Solution:
Reach highly desirable audience through innovative advertising opportunities with a small size of advertising budgets. Step into e-marketing with the right partner today...Find more
Get Property Updates: